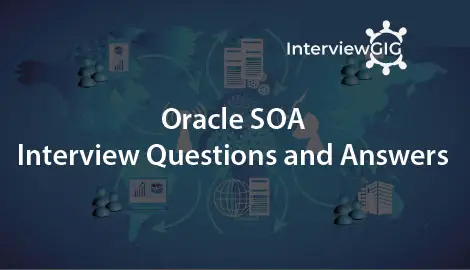 Oracle SOA Interview Questions:
Introduction to ORACLE SOA:
In computing, Oracle SOA Suite is a part of the Oracle Fusion Middleware family of software products.  Oracle SOA Suite enables system developers to set up and manage services and to orchestrate them into composite applications and business processes. With Oracle SOA Suite's hot-pluggable components, organizations can easily extend and evolve their architectures instead of replacing existing investments.
Components of ORACLE SOA:
Oracle Service Bus (OSB)

Oracle BPEL Process Manager

Oracle Event Processing

Oracle Web Services Manager, a security and monitoring product for web services

Oracle Business Rules, contains a JSR 94 Business rules engine

Oracle Business Activity Monitoring

Oracle Enterprise Service Bus (now known as the Mediator component)

Oracle JDeveloper