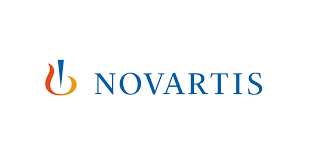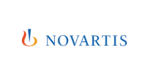 Job Description
628 – Applications hosted in the Cloud (SaaS, PaaS, IaaS). 80+ projects that require Public Cloud Infrastructure. 1500% increase in footprint on Azure, 200% on AWS to collaborate on how we reimagine medicine. Would you like to be part of our Data & Digital transformation journey enabling our business strategy as part of Technology & Infrastructure services ? Come learn how you can be part of this amazing journey
Your responsibilities include but not limited to:
• This role is responsible for holistic IT Service Management including all ITIL Processes such as Event, Incident, Change, Problem, Knowledge and service request Mgmt. in Cloud and Infrastructure Services.
• Responsible for action driven periodic (daily/weekly/monthly) Supplier Governance calls ensuring delivery of quality services, minimizing operational risks, meeting all KPIs and SLAs along with CSAT targets, process execution anomalies, deviations, exceptions etc. are tracked and closed.
• Responsible for ITSM processes on 24×7 basis. Govern day-to-day operations of Service Management aspects (IM, EM, PM, CHG & SR) for CIS & NIBR to ensure stability, integrity and business continuity.
• Drive an integrated service management and assurance approach to provide a single pane view of operations and enables process maturity through insightful reporting as well as consistent KPIs, continuous improvement and automation.
• Ensure standardized methods and procedures are used for efficient handling of all changes, minimize the impact of change-related incidents upon service quality, and consequently improve the day-to-day operations of the organization.
• Support and ensure compliance and adherence to defined IT Governance controls, standards, and practices.
• Monitor, measure, report, and review performance of services in close collaboration with Service Integration and Performance Team
• Liaise with other teams across DDIT to ensure seamless customer experience across all services.
• Acts as a Shift Manager for Critical/Major incident management driving MIM calls during critical business outages.
Diversity & Inclusion / EEO
Novartis is committed to building an outstanding, inclusive work environment and diverse teams representative of the patients and communities we serve.
Minimum Requirements
• Bachelor's degree in Engineering or equivalent education/experience
• Strong knowledge of IT service management processes and experience in improving processes. ITIL 4 certified, knowledge of DEVOPS, SIAM, SRE etc.
• 6+ years of experience in IT service Management, operations and Governance and total 10+ years' of experience.
• Experience in working and collaborating with global cross functional teams and managing relationships with business customers.