Entry Level
Full Time
Internship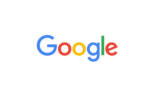 ur Winter internships will start in January 2024 and will be 22-24 weeks in duration.
This internship is intended for students who are pursuing the final year in a Bachelor's, Master's or a Dual degree program in Computer Science or a related field.
To start the application process, you will need an updated CV or resume and a current unofficial or official transcript in English. Click on the 'Apply' button on this page and provide the required materials in the appropriate sections (PDFs preferred):
In the 'Resume' section, attach an updated CV or resume. Ensure any proficiency in coding languages are listed on resume.
In the 'Higher education' section, fill out the fields accordingly and select 'Now attending' under 'Degree status'. Then, upload a current or recent unofficial or official transcript in English.
Note: By applying to this position you will have an opportunity to share your preferred working location from the following: Bangalore, Karnataka, India; Hyderabad, Telangana, India.
Minimum qualifications:
Currently enrolled in an Associate, Bachelor's, or Master's degree program and or post secondary or training experience with a focus on subjects in software development or other technical related field.
Experience in software development.
Experience coding in one or more language (e.g., C, C++, Java, JavaScript, Python, or similar).
Preferred qualifications:
Experience with Data Structures or Algorithms gathered from inside or outside of school or work (including open source hobby coding).
Experience working with some of the following: web application development, Unix/Linux environments, mobile application development, distributed and parallel systems, machine learning, information retrieval, natural language processing, networking, developing large software systems, or security software development.
Available to work full time for a minimum of 6 months outside of university term time.
Ability to communicate in English fluently.