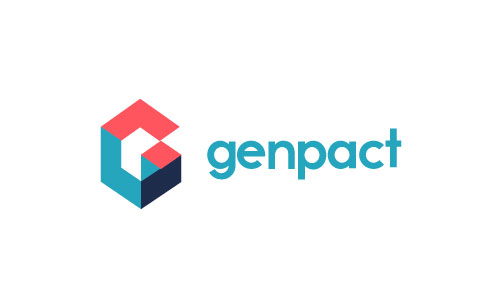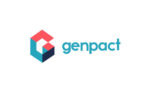 Senior Manager – HR–COR026851
Senior Human Resources Manager
Function: Human Resources
Remote
With a startup spirit and 115,000+ curious and courageous minds, we have the expertise to go deep with the world's biggest brands—and we have fun doing it. We dream in digital, dare in reality, and reinvent the ways companies work to make an impact far bigger than just our bottom line. We're harnessing the power of technology and humanity to create meaningful transformation that moves us forward in our pursuit of a world that works better for people. Now, we're calling upon the thinkers and doers, those with a natural curiosity and a hunger to keep learning, keep growing., People who thrive on fearlessly experimenting, seizing opportunities, and pushing boundaries to turn our vision into reality. And as you help us create a better world, we will help you build your own intellectual firepower. Welcome to the relentless pursuit of better.
Inviting applications for the role of Senior Human Resources Manager
Under the supervision of the HR Leader, aligns business objectives with employees and management in the business units they support. The Senior HR Manager forms partnerships across the HR function to deliver value added service to management and employees that reflect the business objectives of the organization. The Senior HRM may include international human resource responsibilities. The Senior HR Manager maintains an effective understanding about the business unit's financial position, it culture, and its competition.
Responsibilities:
HR Advisory Support
Advising on HR implications of business imperatives along with global HR and Biz Leaders
Organizational effectiveness and Organization Design
Keep connect with external world to get and update on labor change, talent and business landscape and HR initiatives
RFP responses and pricing discussions (support M&A as required)
Ramp up, ramp down, decoupling consulting strategy planning Preparation for and attendance at client meetings as required
Advise leaders on operating challenges and critical people related matter
Supporting deal cycle with regional nuances and customer interactions
Support the roll out of corporate initiatives and leadership scorecards impacting employees
Understand C&B by engagement and impact of change requests on account revenue
Employee Relations Support
Inputs where required on investigations & legal actions
Cases and the talent implication of business redundancy and transformation
Supports on Infosec investigations
Reviews and approves terminations with relevant parties including VHR and Legal
Talent Retention & Employee Engagement
Partner on talent needs of the business and provide input to staffing & skill development
Support on annual roll out of Session C
Manage overall TCP process alongside C&B team
Manage monthly and out of cycle/ exceptional comp intervention requests & promotions process
Consults on implementation of operations driven retention and engagement practices
Provide guidance on attrition strategies
Consults on critical people metrics and their driving factors
HR integration for acquisition/ rebadge of new engagements
Support leaders on Amber analysis and required intervention development
Participate in Town Halls/Leadership meets
Conduct skip level meetings
Qualifications:
Working knowledge of multiple human resource disciplines including employee relations, diversity, performance management, learning and development, federal and state employment laws.
Strong business acumen balanced with operational orientation
Ability to quickly identify issues to a problem/process/procedure and provide sustainable, innovative solutions
Able to plan, prioritize, manage effectively multiple, competing priorities, and deadline pressures
Exceptional communication skills –  verbal, written, presentation, conflict management
Strong interpersonal skills–able to build and maintain strong relationships, work with all levels
Able to respond quickly to changing requests, strong sense of urgency
Self-motivated with proven decision-making skills
Experience resolving complex employee relation issues
Experience working in complex Matrix Org Structure and with Virtual teams.
Education & Certification Required:
       Related experience with at least  supporting operations preferred
Bachelor's degree in HR or Business-related field required
Experience managing in matrixed organization structures with virtual teams required
Experience working with a diverse workforce required
Experience with expatriate management, visas, work permits, Global Mobility preferred
Experience creating HR programs preferred
Experience supporting transitions and projects preferred
Microsoft Office skills including Word (Intermediate), Excel (Advanced), Power Point (Advanced), Outlook (Basic), Visio (Basic) required
HRCI PHR or SPHR certification preferred
Lean Principles and Six Sigma training or certifications preferred
Job
Senior Manager
Primary Location
India-Noida
Education Level
Bachelor's / Graduation / Equivalent
Unposting Date
Ongoing
Master Skills List |: Corporate
Job Category : Full Time