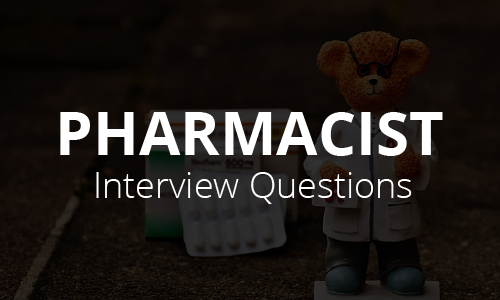 General Interview Questions
Tell me about yourself?

Tell me about your education and previous experience.

Why should I hire you?

What are your strengths and weaknesses?

Why do you want to join here?

Why do you want to become a pharmacist?

What do you think is the most important business aspect of being a pharmacist?

How do you keep your knowledge up to date with current pharmacy practice, new drugs and trends in the industry?

What are the most important attributes of a pharmacist?

How would you handle a difficult customer?

How do you spot drug seeking behaviour?

Would you mind working overtime/ at weekends? Or How do you feel about working nights and weekends?

Why are you leaving your current job?

Where do you see yourself five years from now?

What sort of salary are you looking for?