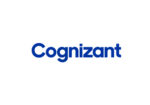 Qualification:
Graduate
* Clearly undestrand community career lattice and be able to explain the same to team members.
* Demostrate appreciation of diversity and inclusion in professional interactions.
* Highlight any observable deviations in areas of diversity and inclusion.
* Refer new talent for hiring.
* Conduct hiring discussions.
* Identify potential retention risks.
* Facilitate mentorship process in a small community of members.
* Inculcate community brand positioning professional iteractions.
* Report any deviations from people practices that do not reflect organizational values.
* Conduct people management processes with fairness, transparency and diligent.
Must Have Skills
Good To Have Skills
Employee Status : Full Time Employee
Shift : Day Job
Travel : No