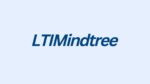 Location: Bengaluru, KA, IN
Job Role : Functional consultant || OTC-SD Consultant with aATP (preferred ) + Vertex (Optional)
Location: Offshore India ,Mumbai
• Candidate Should have fair knowledge of aATP (preferred ) + Vertex (Optional),
• Should have fair knowledge of Enterprise structure,
• Customer Master, Material Master, Sales Doc Types, Ssles, Delivery, Billing, Partner Determination, Material Determination, Text control, Output, Pricing Determination, Third Party sales, Intercompany Sales, etc.
• who has good skills and experience in working on large upgrades and the ability to dive into existing code to figure out how objects need to be enhanced.
• Candidate should have a proven ability to provide technical direction for complex SAP S/4 HANA issues, and can collaborate with the business and developers and execute on agreed timelines.
• Creating and maintaining architectural standards and blueprints
• Able to identify SAP best practice solutions to complex problems
• Extensive SAP solution design experience in the OTC area and S/4 HANA simplifications pertaining to Sales & Distribution
• Hands on configuration experience of SD & FICO Integration
• Experienced in the design of Fiori Launchpad using Spaces and Pages and has worked with Security and Authorisations teams in the design of Fiori based access controls
• Strong understanding of integration with P2P

Job Segment: SAP, ERP, Technology