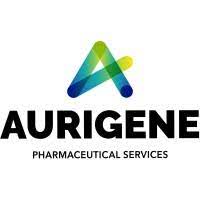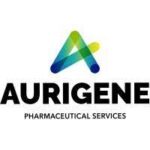 Department: R&D Medicinal Chemistry
Role: Chemical Research Scientist
Qualification: M.Sc
Experience: 05-08+years
Job Location: Hyderabad/Secunderabad, Bangalore/Bengaluru
Salary: 5-12 Lacs P.A.
No. of Openings: 01
Walk-in interview Details
Date & Time: 10th September, 9.00 AM – 3.00 PM
Venue:
Bengaluru: Aurigene Pharmaceutical Services Ltd 39-40, KIADB Industrial Area, Electronic City Phase – II, Bangalore – 560100
Hyderabad: Bollaram Road, Miyapur, Jaya Prakash Narayan Nagar, Miyapur, Telangana 500049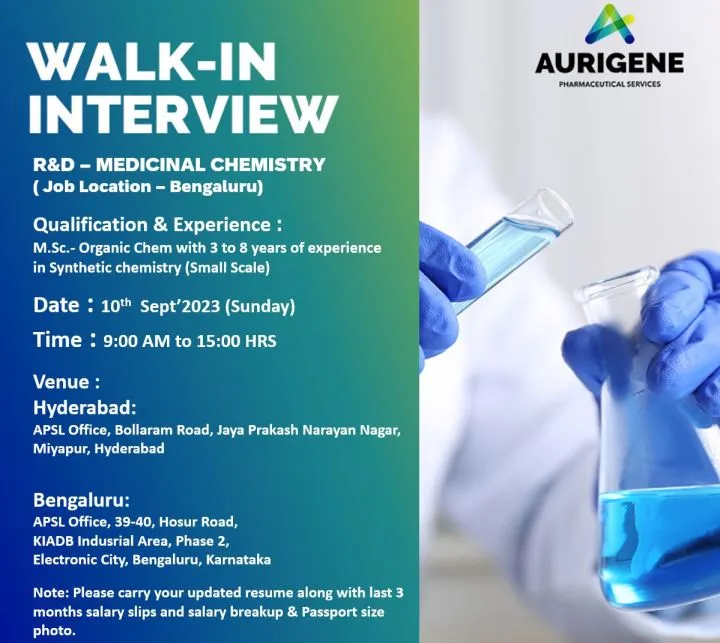 Job description
Synthesize and characterize novel NCEs as per client specifications, in an efficient and independent manner.
Broad knowledge of modern organic chemistry and synthetic methods
Heterocyclic chemistry, metal catalyzed reactions, handling air/moisture sensitive reagents, hydrogenations, carrying out multi-step synthesis etc.
Work with a wide range of techniques in synthesis and purification (Chromatographic methods including smooth knowledge of MPLCs), and spectroscopic characterization of novel compounds (NMR, LCMS, HPLC, IR etc.).
Up to date maintenance of Lab Note Books, as per client specifications and guidelines.
Generation of final reports and other scientific documents, as needed.
Understanding of systems and process pertaining to safety, health and environment.
Follow the EHS guidelines, as per zero tolerance policy.