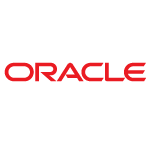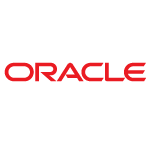 Job Description
About Oracle
Innovation starts with inclusion at Oracle. We are committed to creating a workplace where all kinds of people can be themselves and do their best work. It's when everyone's voice is heard and valued, that we are inspired to go beyond what's been done before. That's why we need people with diverse backgrounds, beliefs, and abilities to help us create the future, and are proud to be an affirmative-action equal opportunity employer.
Oracle is an Equal Employment Opportunity Employer. All qualified applicants will receive consideration for employment without regard to race, color, religion, sex, national origin, sexual orientation, gender identity, disability and protected veterans status, age, or any other characteristic protected by law. Oracle will consider for employment qualified applicants with arrest and conviction records pursuant to applicable law.
About the Team:
At SaaS, we build the future of the cloud for Enterprises as a diverse team of fellow creators and inventors. We act with the speed and attitude of a start-up, with the scale and customer-focus of the leading enterprise software company in the world.
Values are OCI's foundation and how we deliver excellence. We strive for equity, inclusion, and respect for all. We are committed to the greater good in our products and our actions. We are constantly learning and taking opportunities to grow our careers and ourselves. We challenge each other to stretch beyond our past to build our future.
You are the builder here. You will be part of a team of really smart, motivated, and diverse people and given the autonomy and support to do your best work. It is a dynamic and flexible workplace where you'll belong and be encouraged.
The Oracle SaaS/Cloud Engineering Infrastructure Development team can provide you the opportunity to build and operate a suite of massive scale, integrated cloud services in a broadly distributed, multi-tenant cloud environment.  OCI is committed to providing the best in cloud products that meet the needs of our customers who are tackling some of the world's biggest challenges.
We offer unique opportunities for smart, hands-on engineers with the expertise and passion to solve difficult problems in distributed highly available services and virtualized infrastructure.  At every level, our engineers have a significant technical and business impact designing and building innovative new systems to power our customer's business critical applications.
Fusion Application Control Plane (FACP) is an exciting new team working on at the intersection of infrastructure and applications where we are leveraging OCI to transform some of the largest SaaS properties in the industry. We are making the existing Oracle's SaaS portfolios, including the multi-billion dollar revenue producing Fusion applications, become first class Oracle cloud citizens.
To support the vision we are building a platform that manages end-to-end lifecycle, from provisioning to upgrade to terminate; and provides a self-service cloud experience to the customer for our SaaS product by leveraging the underlying OCI platform and services.
Scope of Work:
As a Sr Software Engineer on the FACP team, you will lead the effort in building distributed, scalable, fault tolerant software systems in support of our business needs and end customer. You will own the entire software lifecycle – development, testing, CI/CD and production operations. You must balance between product feature development and production operational concerns like writing run books, ops automation, structured logging, instrumentation for metrics and events leveraging a plethora of internal tooling at OCI.
From a technology perspective, this is a broad development environment, with a huge amount of autonomy, covering control plane, data plane, software design patterns, and advanced coding techniques to cover a wide range of consuming products efficiently. This presents a broad range of opportunities for you to design and build innovative solutions.
Required Qualifications:
Minimum 7+ years of experience as a software engineer.
Strong in modern software design principles (architecture, design patterns, scaling, and reliability).
Solid experience in Java, Python, Go, or any other modern languages.
Experience in developing for cloud providers (OCI, Azure, AWS, or GCP).
Strong communications skills and an ability to talk to fellow developers as well as senior technology leaders.
Problem solving skills to learn new technical and non-technical analysis techniques to overcome roadblocks.
Ability to identify and implement both tactical and strategic solutions.
Ability to work independently and engage individuals and teams located across multiple geographies and or cultures
Strong written and verbal communications and presentation skills.
Passion for innovation, problem solving, creativity, and collaboration.
BS/MS in Computer Science, or equivalent experience.
Desired Skills:
•    You are an experienced cloud engineer with a proven track record of delivering high-scale, high-impact solutions
•    You are obsessed with the customer, always exceeding expectations
•    You have excellent communication skills. You can clearly explain complex technical concepts
•    You are a disciplined engineer who understands the importance of high standards, never satisfied with mediocrity and constantly striving for excellence
•    You are comfortable with ambiguity in a chaotic and fluid environment
•     You are passionate about technology and are not afraid to defend your opinions or position with peers/superiors
Preferred Qualifications
•      MS in Computer Science
•      Experience in a fast-paced start-up environment
•      Experience building control plane/data plane solutions for cloud native companies
•     Experience in diagnosing, troubleshooting and resolving performance issues in complex environments
•      Deep understanding of Unix-like operating systems
•      Production experience with Cloud and ML technologies
•      Data science and machine learning knowledge would be helpful but not required
Responsibilities
As a member of the software engineering division, you will assist in defining and developing software for tasks associated with the developing, debugging or designing of software applications or operating systems. Provide technical leadership to other software developers. Specify, design and implement modest changes to existing software architecture to meet changing needs.
Required Skills
Problem Solving
Software Development