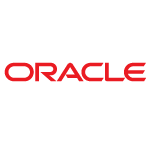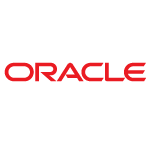 Job Description
Provides programs to improve operational efficiency, consistency, and compliance in support of the organization's financial and tactical business objectives. Provides business practices and processes. Develops, communicates, and trains the organization on business practices and processes.
Responsibilities
Post Booking Services – Cloud Transaction management
Post Booking Services team is a team with the mission to proactively intervene to prevent issues, swiftly drive closure of post booking issues. We also establish root causes and drive desired simplification to process, policies and systems to avoid future recurrences of these issues.
Job Responsibilities
Should primarily be able to understand and mitigate financial impact and contractual obligations while facilitating Customer change requests or issues
Responsible for anchoring calls/discussions and understand requirement from stakeholders and provide suitable resolution post working with upstream and downstream teams
Ability to identify & prioritize requests based on Customer Impact
Collaborate with multiple teams to assist the stakeholders in effective resolution to their issues reported
Driving a robust communication mechanism to achieve Customer/Stakeholder trust & confidence
Identify the cause of the issue and report it relevant Stakeholder for remediation
Should display agility in adopting to rapidly changing business needs
Conscious about the Quality of work being delivered and takes initiative to improve performance and processes through constant self-evaluation
Work on assignments that are semi-routine in nature where ability to recognize deviation from standard practice is required.
This role reports into Assistant Manager/Deputy Manager/Manager
Key Skills
Strong analytical capability: Knows the business and understands how to analyze the metrics/key performance indicators required by self and team to deliver results
Flair to work globally: Reach to different stakeholders across the Globe to ensure business is run smooth
Effective Communication: With an effective communication skill, Understands and learns from what others say, conveys ideas and facts orally using language the audience will best understand
Effective time management: Ability to multi task and delivery seamlessly
Problem Solving ability: Successfully resolves difficult or complicated challenges
Strong business acumen: Diligently attends to details and pursues quality in accomplishing tasks
Key Competency
Communicating for Impact

Influences others to change their perceptions in a positive, creative and respectful way
Anticipates reactions and responds appropriately

Collaboration

Identifies synergies across LOBs and acts on opportunities to integrate efforts
Demonstrates value as a team player both within and across teams

Change Agility

Shows willingness to adjust to changing work environments
Quickly recognizes situations or conditions where change is needed

Decision Making

Makes timely, informed decisions that take into account the facts, goals, constraints, and risks
Knows when to delegate with clearly defined responsibility and authority
Basic Requirements
Graduate/Post Graduate with 2 to 5 years of experience
Flexible to work in shifts
Strong Analytical ability