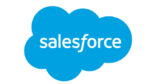 Salesforce Industries is seeking a design-savvy Business Analyst/Senior Solution Consultant to support Solution Delivery opportunities in the Customer Success Group team, lending his/her expertise to the delivery of world class Salesforce Industries implementations and building the necessary and valuable relationships both internally and externally in order to become recognized as a world class business transformation expert.

Responsibilities:

The Business Analyst/Senior Solution Consultant will be working directly with customers to meet their business needs. The Business Analyst/Senior Solution Consultant shall create detailed requirement documentation and coordinate development of comprehensive assets to run on the OmniStudio Platform.

Through the work on Salesforce Industries, the Business Analyst/Senior Solution Consultant shall become an expert in educating the customer about product capabilities, identifying gaps in the processes, and servicing customers via digital channels. He/she shall also develop leadership skills in Agile software development.

Specific responsibilities include:

Working closely with our customers, industry experts, product managers, and engineers to understand the business processes at a detailed level.
Participating in business process redesign, roadmap planning, and identifying touch points in multi-cloud implementations.
Participating in discussions with various levels of customer's IT business stakeholders.
Developing strong client relationships by building trust, rapport and positive working relationships with both internal and external stakeholders, and team members.
Working with internal and customer stakeholders to create prototypes, proof of concepts and sample mockups as a means of eliciting and defining business requirements.
Creating and owning user stories/business requirements documents as an outcome of the requirements gathering sessions, and detailing out the user stories in the agile sprints for the scrum team to work upon.
Collaborating with SFI's product and design teams to understand the best practices and create simple and elegant flows that deliver the functionality required
Utilising knowledge on OmniStudio tools, including OmniScript, FlexCards, Integration Procedures to rapidly construct dynamic, omni-channel interactions.
Attending daily stand-ups, story pointing meetings, sprint planning, and retrospectives to ensure progress on requests and removal of blockers.

As required, participating in the UAT and Go-Live process, including test planning, development of test scripts, testing logistics, test execution, and status reporting.

Collaborating with Salesforce Industries Product and Engineering teams to suggest enhancements in the tools from field implementation experience.
Analyzing the data requirements, structures and integration points of the process, and creating mapping to Salesforce Industry objects or external REST endpoints.
Identifying business process improvements and opportunities for automation.
Documenting work using flow charts, written descriptions, screenshots and videos.
Reacting to process and product related questions and escalating issues to the correct team or to the management as necessary.
Applying knowledge, skills and judgment to make decisions and resolve issues.
Maintaining a target billable utilisation aligned to the role.

Minimum Requirements:

5 or More Years of experience in enterprise software as an analyst or product owner.
Demonstrated capability to understand business strategies and application objectives, and translate those requirements into effective process designs.
Excellent design skills, including the ability to critique visual elements and optimize user flows.
Experience in one or multiple domains of Financial Services → Banking (retail, commercial, investment, mortgage lending and servicing), Insurance, Wealth & Asset Management
Excellent written and visual communication skills, with the ability to clearly document requirements and process assets using text, diagrams and videos.
Clear verbal communicator, with the ability to effectively interact in English.
Self-directed, with the ability to break down a complex process, assign actions, and manage progress toward a deadline.
Expertise in process modeling tools and best practices.

Preferred Requirements:

Knowledge of Salesforce Financial Services Cloud.
Knowledge of design thinking processes and tools.
Experience working with Scrum teams and Agile Methodology.