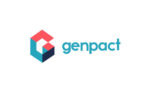 Inviting applications for the role of Business Analyst, Data and Analytics
This exciting role supports the Data operations team and activities related to data extraction and manipulation for a Banking major in Australia. The candidate should have a relevant year of experience in Marketing Analytics domain. He / She should have flare to learn tools like SAS, Python, TERADATA, Oracle, SQL/ MS Office products.
Responsibilities
Good knowledge of SAS / SQL, Python, Teradata for data extraction and manipulation procedures
Have experience in writing and executing .bteq scripts
Having good understanding of Data and Data Insights
Any Marketing automation tool
Able to execute ad-hoc requests timely and accurately
Should be able to transfer business knowledge to SAS/ SQL codes
Fluent in communicating with the clients / team
Qualifications we seek in you!
Minimum Qualifications
Any Graduate

Robust analytics experience

Good hands-on exposure to Teradata, Python, Base SAS, SAS/SQL, and SAS macros
Preferred Qualifications/ Skills
Working knowledge of UNIX basic commands

Have worked in a Banking and Finance domain

Understanding of Marketing Analytics is preferred
Job
Business Analyst
Primary Location
India-Gurugram
Schedule
Full-time
Education Level
Bachelor's / Graduation / Equivalent
Job Posting
Nov 3, 2023, 5:22:29 PM
Unposting Date
Ongoing
Master Skills ListOperations
Job CategoryFull Time