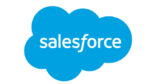 Role Description:
Salesforce industries' goal is to deliver rapid, value-driven customer solutions for complex business problems. Our Salesforce Developers are key players in this objective, as they can leverage native Industry Cloud functionality to deliver customer requirements quickly with minimal customisation.
You'll be responsible for turning the program design of our Solution Architects and Technical Architects into a configured solution that meets the customer's needs.
Working predominantly in Agile scrum teams, you'll be building out complex business processes using Industry Cloud technology and the toolkit of the platform.
You'll be involved in all phases of the project lifecycle – from low-level design and development through to deployment and post-production support.
You'll acquire a deep product knowledge of the Salesforce Industries vertical applications, and will be able to mentor customer (and system integrator) resources and accelerate knowledge transfer to them.
You'll also act as a champion in the wider Salesforce Industries partner ecosystem, sharing best practices, lessons learned, and time-saving techniques.
Minimum Requirements:
5+ years experience working on deployment teams, ideally using Agile development techniques.
Proven track record of successful delivery of customer projects, preferably enterprise CRM implementations.
Experience in building solutions in the financial services industry.
A self-starter, adept at picking up new skills and technologies, and eager to break new ground.
Excellent communication skills, equally comfortable with crafting emails as leading a white-board discussion with customers or delivering a technical presentation.
Vision to help us take our company to the next level.
Degree or equivalent relevant experience required. Experience will be evaluated based on the core competencies for the role (e.g. extracurricular leadership roles, military experience, volunteer roles, work experience, etc.)
Technical Requirements:
Salesforce (Apex, VisualForce, Lightning)
Java, SOAP APIs, REST (JSON, XML)
Data modeling
Process modeling tools and best practices
Preferred Requirements:
Knowledge of OmniStudio (Integration Procedures, Data Raptors, Omniscripts)
Excellent interpersonal and communications skills.
Salesforce Platform Developer / Platform App Builder certification
Bachelor's or Master's degree in Computer Science, Software Engineering or a related field