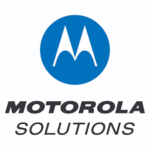 Job Description
The Oracle QA/Test analyst will perform and support end to end testing efforts within Oracle ERP/Fusion cloud applications. Jobs responsibilities include:
Execution of functional test cases and test scripts of the application software, database upgrades, installations modifications, configurations, and infrastructure modifications and upgrades.
Reports and documents software defects identified in the test process.
Focuses on eliminating and documenting defects during systems development life cycle.
Tracks all defects using Jira and communicate defects identified in the testing process, as well as problem resolution if needed.
Participate in test requirements, test design, and test plan reviews with particular focus on matching software features to user requirements.
Interact and collaborate directly with software developers, product managers, and business analysts to ensure proper development and quality of service applications and products.
Basic Requirements
Bachelor's degree in Computer Science or a related field.
Minimum 4 years of experience in executing end to end test cases within Oracle ERP/Cloud platform
Should have good knowledge of different Oracle functional areas including: CPQ (Configure, Price, and quote), Order management, Finance including revenue management cloud, Subscription cloud, Service contracts
Knowledge of integration testing on PAAS Modules for Oracle Cloud Fusion Implementation
Strong analytical and problem-solving skills
Strong verbal and written communication and interpersonal skills
Solid experience with estimation and prioritization
Experience with testing tools like: Quick Test Pro, Quality center, WinRunner is a plus.
Experience in Bulk Data Upload.
Should have strong analytical and conceptual skills.
Strong troubleshooting skills are required.
Should have good communication skills.
Travel Requirements
None
Relocation Provided
None
Position Type
Experienced
Referral Payment Plan
Yes