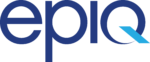 Responsibilities:
Lead a team of Data Analysts by providing supervision, oversight, and expertise.
Collaborate with Review Managers to establish project timelines and communicate data analysis findings.
Assist Data Analysts with Deduplication Quality Control (QC) and the preparation of Notification Lists
Develop innovative solutions to complex data analysis challenges and unique client requests.
Escalate significant issues to the Data Analysis and Notifications Manager
Coordinate project resource requirements with Review Managers and other Team Leads
Participate in ongoing career development, learn new skills, and other special projects as directed by the Data Analysis and Notifications manager.
Education & Requirements:
Graduates or post-graduates with a minimum of 2+ years of experience in Microsoft Excel, including proficiency in pivot tables, macros, text functions, lookups, and complex formulas. Proficiency with Microsoft Excel's advanced features is a must.
Strong data analysis and manipulation skills are essential.
Ideal candidates will possess experience in Cyber Incident Response, Data Breach, and/or document review.
Experience with eDiscovery platforms such as Relativity and Canopy is an additional advantage.
Exceptional analytical skills, problem-solving capabilities, and attention to detail
Ability to excel in both independent and team-oriented environments within a fast-paced production setting.
Excellent verbal and written communication skills, including proficiency in English.
Proven ability to deliver results within tight timelines while maintaining high standards of quality.
Knowledge of coding/querying languages like SQL, VBA, Python is beneficial but not mandatory.
Leadership skills are required, including experience providing training, positive feedback, and oversight.