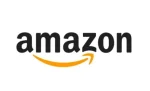 BASIC QUALIFICATIONS
– Experience using data to influence business decisions
– Pursuing CA, cleared IPCC in first attempt
– Available to intern with us for 9-18 months
– Possess strong communication and leadership skills
– High attention to detail and knowledge about the industry
– Exceptional problem solving & analytical skills
– Proficiency in MS Excel and Accounting Principles.
– Stipend: INR 35,000/Month
– Work Location: Bangalore.
– Accommodation: Will be provided by Amazon for the first 15 days of arrival at work location.
– Flight: To and Fro from base location to work location provided by Amazon.
– Cab Service: First 7 days of cab usage in work location will be reimbursed upto INR 7,000.
PREFERRED QUALIFICATIONS
– CA Rankholder or pursuing articleship from Big 4