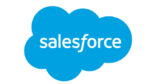 Futureforce program, to champion the future talent from a grass-root level and create a diverse and inclusive talent ecosystem by partnering with the campus community. This Program would also provide a comprehensive overview of the Employee Success(ES) landscape at Salesforce.
About the Team(s)
This program enables the interns to work with various team functions – Recruiting, Business Partner, Employee
Operations, Rewards & Employee Relations
What you'll be doing:
Work on live projects currently relevant to the ES functions
Working closely with cross functional teams in Employee Success
Shadowing functional team members on their current projects and on day to day results
Participate in meetings with stakeholders
Work towards delivering a consolidated 8 weeks learning & summary project/report
Opportunity to learn various Employee Success functions and recommend internal processes improvements
Network with the Leadership team
Conceptualise with team on current projects/functional challenges
As an intern you will partner with a broad range of cross-functional groups, you will be analysing data, Ad-hoc reports and supporting HR operations.
Who you are:
Qualification: Pursuing MBA in Human Resources, Nice to have certification in HR or other similar domain
Graduating Year: 2025
Analytical Skills: Able to think critically and problem-solve
Excellent presentation skills
Communicator: Strong verbal & written communication skills
Stakeholder Management: Collaborate with internal & external cross functional partners, ability to navigate conversation with Management
Great Teammate: Able to build excellent rapport and collaborate with cross-functional teams
Good to have Technical skills: Experience in Excel/G Sheet, comfortable working with data
Working in a high-paced environment with competing priorities
Ability to maintain confidentiality in all aspects of job responsibilities
Outstanding time management, organisational, prioritisation and follow-up skillsSalesforce:
The Customer Success Platform and world's #1 CRM, empowers companies to connect with their customers in a whole new way.
Founded on three disruptive ideas: a new technology model in cloud computing, a pay-as-you-go business model, and a new integrated corporate philanthropy model
Ever evolving, fast-paced and a driven environment filled with very inquisitive people with different backgrounds and experiences
There is still a start-up mentality that everyone rolls up their sleeves to do the work.
Managers genuinely care for their teams and the level of respect everyone gives each other is everywhere. You will have a voice and the opportunity to share it
Futureforce:
Futureforce is for college students or new grads wanting to experience life at Salesforce, one of the World's Most Innovative Companies and one of Fortune's "100 Best Companies to Work For. Futureforce offers a collaborative work environment, which fosters innovation, provides flexibility and most importantly is fun!