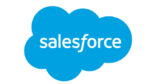 Detailed Role & Responsibilities:
Assisting customers in troubleshooting their custom code, integration, and implementation of Salesforce Marketing Cloud products via multiple channels like voice, email, chat, etc. This involves debugging, troubleshooting, and ensuring issues are fully resolved.
Manage highly visible, global, and strategic customer-reported issues and ensure 100% customer satisfaction
Developing and maintaining technical expertise in assigned areas of product functionality.
Demonstrating exceptional analytical, troubleshooting, and problem-solving expertise.
Providing feature explanation and Salesforce coding best practices.
Managing customer expectations and the customer experience to maximize customer satisfaction.
Actively maintaining and participating in work-related training and up-skilling activities.
Demonstrating the ability to research, document, and prioritize customer issues, leveraging internal tools and escalating to relevant teams as necessary
Multitasking and performing effectively under pressure and meeting all support-related KPIs as outlined by business
Creating and curating knowledge content.
Mandatory Technical/General Qualifications:
2+ years of experience in working with Data (Data Analysis, Data Engineering, Advanced Excel, SQL)
Excellent written and verbal communication skills
Understanding of Database, Data Warehousing, and data management (RDBMS) concepts
Ability to analyze and investigate reported issues
Understanding of Business Intelligence platforms (Tableau, Power BI, Qlik)
Demonstrated skill in Customer Support, Helpdesk, or Customer Service in a customer-facing role.
Flexibility to work in any shift (APAC, IST, EMEA, AMER) as per business need.
Willingness to work over the weekends and avail week offs during the weekdays
Desired Qualifications
Experience in ERP, Reporting, and/or Analyzing
Experience with programming languages like SQL, Python, CSS, or Javascript
Prior experience with MC-Intelligence, Kibana, or Splunk is a plus
Basic understanding of Digital Marketing Business and terminologies
Additional Language Proficiency (Spanish and/or Portuguese) is a bonus
INDIA ONLY
We operate 24×7 which can involve working during one of the below shifts determined as per business need and also have a non-standard work week(Ex: Tue-Sat, Wed-Sun).
While we have 5 days a work week, it is not necessary that the weekend is Saturday and Sunday. You may get your weekly off on any day of the week (Mon/Tue, Thu/Fri)
AMER hours (Eastern Standard Time – 5.30 PM/6.30 PM IST or Pacific Standard Time – 8:30 PM/9:30 PM IST onwards depending on Daylight Savings Time)
EMEA hours – 12:00 PM/1 PM/2PM IST onwards depending on Daylight Savings Time
APAC hours – 5.30 AM/6.30 AM IST onwards depending on Daylight Savings Time
IST hours – 9.30 AM IST onwards depending on Daylight Savings Time