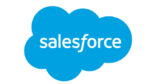 Basic Requirements
4+ years of work experience in a DevOps or similar role.
Solid understanding of how to configure, deploy, manage and maintain Salesforce applications
Experience in handling salesforce metadata, environments and sandbox management
Proficiency with source control, continuous integration, and testing pipelines.
Experience with Version Control systems (GitHub, GitLab, Azure DevOps, etc.) and system registration, setup, branching strategy, environment strategy, etc.
Experience with Containers and orchestration services like Kubernetes, Docker, etc.
Knowledge about cloud security and best practices.
Fluency in one or more scripting languages such as Python or Ruby.
Proven ability to quickly learn and implement unfamiliar technologies
Being a great listener, collaborator, communicator, and mentor.
A strong background in open-source technology and DevOps tools.
Championing a culture and work environment that promotes diversity and inclusion.
Preferred Requirements
Bachelor's degree in Management Information Systems/Computer Information Systems or related field
Experience with Version Control (Git)
Experience with continuous integration/continuous delivery tools such as Jenkins, GitHub actions, or Azure DevOps.
Experience with Implementing any Salesforce Devops Commercial tools such as Copado, Flosum, Gearset/Changeset, Autorabit etc.