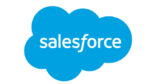 We operate 24×7 which can involve working during one of the below shifts determined as per business need and also have a non-standard work week(Ex: Tue – Sat, Wed – Sun).
While we have 5 days a work week, it is not necessary that the weekend is Saturday and Sunday. You may get your weekly off on any day of the week (Mon/Tue, Thu/Fri)AMER hours (Eastern Standard Time – 5.30 PM/6.30 PM IST or Pacific Standard Time – 8:30 PM/9:30 PM IST onwards depending on Daylight Savings Time)
EMEA hours – 12:00 PM/1 PM/2PM IST onwards depending on Daylight Savings Time
APAC hours – 5.30 AM IST onwardsWork hours are subject to change depending on Business needs.
Note: Most likely the shift would be nigh shift-AMER hours (Eastern Standard Time – 5.30 PM/6.30 PM IST or Pacific Standard Time – 8:30 PM/9:30 PM IST onwards (depending on Daylight Savings Time)
Role & Responsibilities:
–      Assist third-party developers to troubleshoot their integration with salesforce.com APIs, Apex, Visualforce and implementation of other salesforce.comdeveloper products. This will involve debugging, troubleshooting, and taking responsibility to see that the issue is fully resolved.
·       Write sample code, client libraries, and contribute to Open Source projects.
·       Create knowledge base materials dedicated towards operational efficiency while also empowering and enabling the developer community
·       Resolve customer service issues and skillfully manage complex customer service problems.
·       Manage customers' expectations and experience in a way that results in high customer satisfaction.
·       Develop and maintain technical expertise in assigned areas of product functionality and utilize that expertise effectively to help customers.
·       Assist with the design and delivery of product and other technical training.
·       Review support cases for technical and troubleshooting accuracy.
·       Define and describe technical best practices.
·       Identify product and services up-sell opportunities and describe Salesforce solutions to customers in a way that is articulate, accurate, and persuasive.
·       Complete assigned project responsibilities.
·       Meet the monthly goals on KPIs such as CSAT, Productivity.
Experience/Skills Required:
BTech/BS degree in a technical field preferred with a strong academic record.
2 to 8 years engineering / programming work experience.
·       Lightning Experience – Lighting Web Components & Aura
·       Modern Javascript
·       Apex(Synchronous and Asynchronous)
·       Integration – REST/SOAP/Bulk API
·       Debugging/Troubleshooting Errors
·       Visualforce
·       Sites/Communities/Force.com
·       SOQL/SOSL
·       Deployment- Metadata API/ANT Migration tool/CLI
·       Flows/Process Builder
·       Authentication, SSO/Auth Provider
·       Event driven architecture – Platform Events, Streaming API, Change data capture
·       Field Service Lightning (FSL)
·       Mobile Dev
·       Excellent written and verbal communication skills
·       Solid understanding of Internet technologies: firewalls, web servers, web proxy servers, etc.
·       Understanding of database concepts and data management (RDBMS) and SQL
Experience/Skills Desired:
·       Previous experience with Salesforce.com CRM and its technologies.
·       Experience as a committer in an Open Source project is a plus.
·       Salesforce.com Certified Administrator (ADM201 Certified)
·       Salesforce.com Certified Advanced Administrator (ADM211 Certified)
·       Salesforce.com Certified Developer (DEV401 Certified)