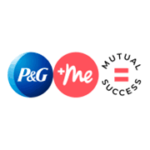 Responsibilities:
Leading design and development of data and analytics cloud-based platform. Crafting integrated systems, implementing ELT/ ETL jobs to fulfil business deliverables. Performing sophisticated data operations such as data orchestration, transformation, and visualization with large datasets. Coordination with data asset managers, architects, and development team to ensure that the solution is fit for use and are meeting vital architectural requirements. Demonstrating standard coding practices to ensure delivery excellence and reusability
Job Qualifications
Qualifications:
Graduate of Engineering or IT related course
Deep understanding with more than 2 years of proven experience on data engineering.
Experience in data modelling, building ingestion pipelines, data harmonization along with data governance.
Hands-on experience in scripting language like Python, R or Scala
Backend development expertise on SQL Database, SQL Data Warehouse or any data warehousing solutions on cloud
Proficiency in DevOps Tools and CICD tools (e.g. Azure DevOps, Chef, Puppet, Github)
Knowledge in cloud technologies (Azure Cloud) – at least 2 years inclusive of software engineering experience
Working experience of 2 years on in Agile or Scrum methodologies, has proven record of successful project execution