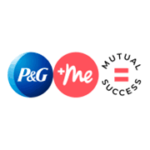 Job Qualifications
Technical Skills
Play a product manager role for marketing technology products
Should have foundational understanding of Application management
Evaluate technical design and architecture and recommend the right architecture for a business problem.
Should I have good understanding of web application technology stack and come up with recommendations to improve the performance and user experience
Should understand agile project management practices and be able to implement it across multi-functional team
Train and support marketing team on using marketing technology products.
Collaborates with agencies and other vendor partners.
Provides thought leadership and perspective for adoption where appropriate.
Evaluates emerging technologies. Research and recommend new marketing technology products.
Leverage strong analytical ability to evaluate end-to-end consumer experience across multiple touch points.
Qualifications
A Bachelor or master's degree in business/Management Information Systems, Computer/Systems/Industrial Engineering, Computer Science, Business Analytics, Data Science, Operations Research or Statistics.
Strong written and verbal communication skills to influence others to take action.
Able to balance multiple priorities.
Good interpersonal skills, self-motivated, multifaceted with a can-do mentality.
Strong passion and curiosity about the intersection of business and technology.
Turning insights into actionable recommendations which will drive business value creation.
Must be adept at demonstrating technologies for solving ad hoc business problems, innovating on potential future solutions, and working with technology partners to translate your innovations into robust, scaled, analytic solutions.
Should know application management & cloud technology architecture
Should know digital marketing and AdTech ecosystem