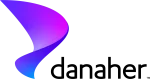 Job Title –Intern
Job Location – Bangalore, India
In this role, you will have the opportunity to:
Collaborate with cross-functional teams, including developers, testers, and operations, to define and improve the build and release process.
Develop and enhance build scripts, tools, and workflows to automate software compilation, packaging, and deployment.
Manage and configure build servers, version control systems, and artifact repositories.
Continuously monitor, troubleshoot, and optimize build and release processes to ensure efficient and reliable software delivery.
The essential requirements of the job include.
Bachelor's degree in computer science, Engineering, or a related field (or equivalent work experience).
Basic knowledge of build automation tools (e.g., Jenkins, TeamCity, Bamboo) and version control systems (e.g., Git, Subversion).
Knowledge with scripting languages (e.g., Python, Bash, PowerShell) for automation and build process customization.