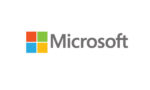 Qualifications
Requirements
BS/BA/MS degree in Computer Science, Engineering, Mathematics, or equivalent work experience
2+ years of technical engineering experience with development technologies such as SQL, SSIS, SSAS, Azure, Synapse, or similar cloud technologies.
Experience with programming skills such as C#, Java, Python, Scala, or equivalent experience.
Hands-on experience with software engineering principles and best practices, such as design patterns, code quality, testing, debugging, etc.
Preferred Qualifications
Ability to communicate technical details clearly across teams.
Ability to work with a global team with excellent communication & Collaboration skills.
Excellent analytical skills with a systematic and structured approach to software design.
Demonstrated enthusiasm for building highly scalable, reliable, cloud services on Azure is a plus.
Experience with or exposure to Agile and iterative development processes.
Familiarity with Finance data and business rhythms a plus.
Ability to ramp up quickly on new technologies.
Experience in developing features to improve user experience with AI technologies is a plus.