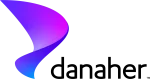 JOB DESCRIPTION
We are seeking a proactive and analytical Associate Data Scientist to join our data team. The successful candidate will possess a foundational understanding of data analysis, data science, and machine learning techniques and is keen to contribute to our data-driven projects. You will collaborate with cross-functional teams to generate insights, build data models, and support decision-making.
RESPONSIBILITIES
Collaborate with upper management / technical lead to determine programming goals
Write code based of requirements
Test code thoroughly and accurately
Deploy code using the proper guidelines
Maintain and ensure stability and performance of deployed code
Edit and improve code from existing systems
Follow standard naming conventions when writing code
Add comments to code whenever necessary
Follow best practices when writing code (e.g. using functions, etc.)
Collaborate with cross functional team
Manage projects and tasks via Agile framework
Communicate with team and end users on status of projects and tasks effectively
REQUIREMENTS
Bachelor's degree in Computer Science, Statistics, Mathematics, or a related field.
1-2 years of relevant experience or equivalent combination of education and experience.
Familiarity with data science toolkits such as Python, R, SQL, and data visualization tools.
Basic understanding of machine learning algorithms and statistical techniques.
Excellent problem-solving skills and ability to work in a collaborative environment.
Strong communication skills to effectively present findings to non-technical stakeholders.