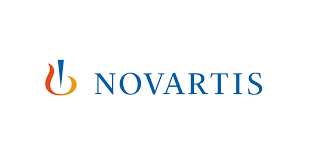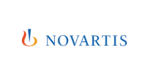 Job Description
Clinical Operations Specialist
Location – Hyderabad #LI Hybrid
About the Role:
Responsible to execute clinical services and meet planned deliverables in line with defined roles and responsibilities agreed with colleagues/customers.
• Support set-up and maintenance of information in Clinical Trial Management Systems (CTMS) and other systems as applicable, under responsibility of COS or CPM as applicable: Update data, timelines, milestones, EC/HA authorizations, etc. on an ongoing basis.
• Support (Sr.) Clinical Project Manager (CPM) with study budget management, ensuring accurate planning, tracking and reporting of clinical study budget and Grant Plan as applicable. Perform Good receipt booking in line with Vendor financial report and study status, as required
• Support set-up and maintenance of Trial Master File (TMF): Ensuring that all key documents are present and filed as appropriate in TMF, under responsibility of COS or CPM as applicable. Follow up with Clinical Trial Team at agreed frequency for TMF maintenance.
• Track clinical service progress, ensure CTMS, TMF and other systems as applicable are up to date, report to colleague/customer as per scope of work. Address questions; escalate issues or critical findings to project lead (Sr./CPM).
• Support (Sr.) CPM in set up and coordination of External Service Providers, ensuring all information, documentation and material in place for study start during study conduct and close-out. Follow-up with External Service Providers on day-to-day operations.
• Ensure all data is reported to the Clinical Trial Team and available to colleague/customer. Logistical support to study team (internal and external) onboarding process
• Support in meeting set up, coordination and meeting minutes, running reports from systems, draft project documentation. Support CTT in study start-up activities, recruitment and close-out activities as required. Champion the implementation of operational changes and transitions as required.
Diversity & Inclusion / EEO
We are committed to building an outstanding, inclusive work environment and diverse teams representative of the patients and communities we serve.
Minimum Requirements
Essential Requirements
• Approximately 3-4 years of operational experience of clinical study execution in a pharmaceutical company or contract research organization.
• Experience in finance: forecast, actuals, cost reconciliation, a plus. Strong technical and organizational skills (Excel, MP,), Details oriented.
Desirable Requirements
• Thorough knowledge of Good Clinical practice. Demonstrated ability to establish effective working relationship in a matrix and multicultural environment.
• Demonstrated presentation and diplomacy skills. Strong customer-oriented mindset.
Operations
CONEXTS
India
Hyderabad, AP
Nov Hltcr Shared Services Ind
Research & Development
Full Time
Regular
No