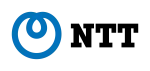 Key Roles and Responsibilities:
Ensure that assigned infrastructure at the client site is configured, installed, tested, and operational
Perform necessary checks, apply monitoring tools and respond to alerts
Identify problems and errors prior to or when it occurs and log all such incidents in a timely manner with the required level of detail
Assist in analyzing, assigning, and escalating support calls
Investigate third line support calls assigned and identify the root cause of incidents and problems
Report and escalate issues to 3rd party vendors if necessary
Provide onsite technical support to clients and provide field engineering services to clients
Conduct a monthly random review of incidents and service requests, analyze and recommend improvement in quality
Provide continuous feedback to clients and affected parties and update all systems and/or portals as prescribed by NTT
Proactively identify opportunities for work optimization including opportunities for automation of work
Knowledge, Skills, and Attributes:
Ability to communicate and work across different cultures and social groups
Ability to plan activities and projects well in advance, and takes into account possible changing circumstances
Ability to maintain a positive outlook at work
Ability to work well in a pressurized environment
Ability to work hard and put in longer hours when it is necessary
Ability to apply active listening techniques such as paraphrasing the message to confirm understanding, probing for further relevant information, and refraining from interrupting
Ability to adapt to changing circumstances
Ability to place clients at the forefront of all interactions, understanding their requirements, and creating a positive client experience throughout the total client journey
Key Responsibilities
As a Solutions Engineer the key responsibilities include:
Daily management tasks such as client requests, maintenance Issues and platform updates
Technical support in resolving incidents
Ensure that the production infrastructure environment and core technologies are operating
optimally at all times and are properly monitored
Participate in project work, deployments and mi
grations, collaborating with the Project Manager and
other involved teams.
Lead small projects from the technical perspective
Technical Skills:
Expert in Linux distributions, including Red Hat / Centos, Debian / Ubuntu.
Expert in management, setup and deployment in some of the following technologies and products (the merrier): webservers (Apache, Nginx), application Servers (Tomcat, Jboss, PHP), databases (Mysql, Postgress Oracle), mailservers (Postfix, Zimbra), clusters (Red Hat Cluster Suite).
Experience in management, setup and deployment in some of the following infrastructure technologies (the more the merrier): virtualization (Vmware, Xen), storage (NAS, SAN), server hardware, datacenter.
General knowledge in networking, servers,
Internet protocols (HTTP, SMTP, DNS…)
Scripting skills (Bash, Perl or Python)
Cloud-related certification a plus (AWS, Azure, Google)
Previous Work Experience
Five or more years of industry experience with Linux and Open Source products and dealing with customers in a DevOps or Systems Operations environment.
Language skills
Written and spoken English (fluent / native
Academic Qualifications
Advanced diploma, degree, or relevant qualification in IT/Computing (or demonstrated equivalent work experience)