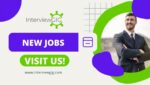 Mumbai (MSA)
Bachelor's Degree, Master's Degree
Technology
Full-time Analyst
Placement/Duration:
Full-time Analysts join in August, and are then placed into a development or infrastructure role within Technology that best matches their skill set and interests.
Responsibilities:
• Development Teams: Our development teams are tasked with designing, developing and maintaining applications used by the Firm's business units. Daily activities include meeting with clients to gather and analyze requirements; making system design decisions; evaluating, integrating and developing necessary software; and testing and deploying applications to production. Developing high-performing low-latency electronic trading systems across multiple asset classes, providing sophisticated risk management analytics and systems, and  evolving complex workflows and life cycle management capabilities across increasingly sophisticated products are just some of the many projects available for developers within our technical organizations.
• Infrastructure Teams: Our infrastructure-facing teams are developing cutting-edge systems to run our business. Engineers provide tools, applications and platforms such as the Firm's networks, computing hardware, operating systems and databases for trading applications, mobile applications and other end-user applications. Working in small, nimble teams, the group provides applications that span the breadth of the Firm's clients in an efficient manner. Engineering the Firm's websites, managing the Windows plant, and developing a client reporting delivery system are some of the projects available for infrastructure engineers in our organizations
Qualifications/Skills/Requirements:
•Undergraduate, Master's or Ph.D. graduate.
•Computer Science, Computer Engineering, Electrical Engineering, Information Technology or other related technical majors preferred.
•Experience with at least one OO language: e.g., Java, C++ or C# database knowledge. Operating system knowledge (Windows and Unix).
•Excellent problem-solving skills, experience in object-oriented development, good comprehension of data structures, algorithms and complexity theory, strong database and scripting skills.
•Excellent problem solving, communication, teamwork and analytical skills. Fluent in English.