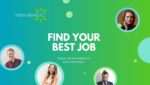 What we're looking for:
• Good understanding of programming/ database languages viz. C++, Java, COBOL, SQL
• In-depth understanding of key ITAC categories such as Data Interface, Automated Reconciliation, Segregation of Duties (SOD), Information Provided by Entity (IPEs)/Reports, etc.
• Good understanding of Internal Controls over Financial Reporting (ICOFR) for SOx
• Extensive knowledge of technology risk and control including relevant tools and techniques
• Depth of knowledge of key areas in technology risk, including operations, change, security, resilience at both application and infrastructure layers
• Extensive knowledge and experience in one or more of the following fields IT audit, Risk and Control, IT security
• Relevant professional certification (CISA, CISSP, CRISC, CISM, ISO 27001) or equivalent
• Advanced Excel skills
• Any graduate with relevant skills and experience
Skills that will help you in the role:
This role requires extensive knowledge and working experience in Technology, Information, and Security domain.
• Knowledge or IT Risks & Controls and respective Standards / Frameworks (e.g. COBIT, ITIL)
• Practical experience in managing Technology Risks & Controls in Banking/ NBFC domains
• Practical experience in design and development of SharePoint or similar tools
Where will you be working?
Pune