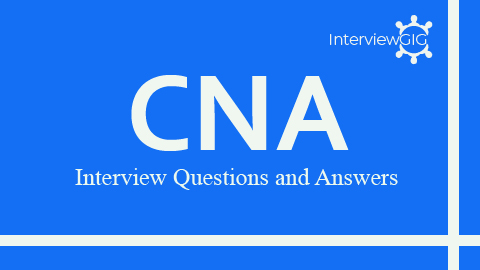 Certified Nursing Assistant Basic  Interview Questions and Answers
Tell me something about yourself?

Tell Me, why do you want to work as a CNA?

What are your strengths and weaknesses?

Why should we hire you in this position?

Why do you want to work here or this Place?

Where do you see yourself in five years?

What do you do when entering a patient's room?

What motivates you to be a nurse?

Why did you leave your last job?

Do you have any questions for us?