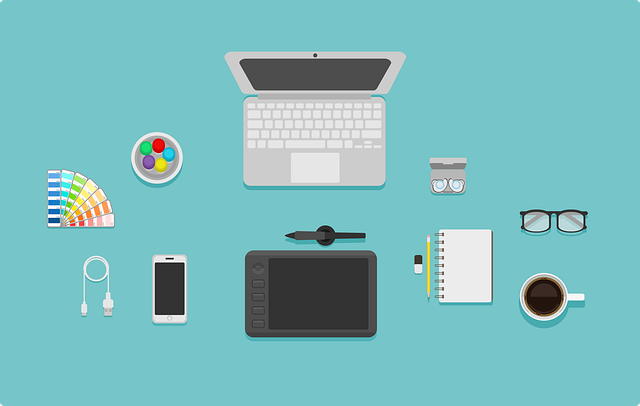 If you have recently embarked on your career as a Graphic Designer, your head is probably filled with questions. That is a good thing because it means you are more than ready to expand your knowledge on the subject of design and push your career to new limits.
Graphic design is all about using well-placed images and typography in the right places to deliver maximum effect with a visual branding campaign. Corporate identity relies heavily on design consistency so take notes as you progress.
Below are 5 of the best tips for newbie Graphic Designers who are ready to sink their teeth into this creative and demanding world.
1. Learn To Summarize
The best Graphic Designers can tell a story using the least number of words. Summarizing is such a crucial skill in the world of branding and advertising in the modern world because consumers don't have the time or inclination to dedicate themselves to busy brands.
Keep your point short and simple – that is the quickest way to an easy sell. Learn to tell your stories through pictures, and don't rely too heavily on the copy.
2. Don't Fear Scale
Scaling allows you to add proportional emphasis on a word or visual subject. Using appropriate colors and frames will enhance this technique and make it pop. Not every typeface looks good in massive size, so always trial your design ideas first to see how they come across in real life when you're designing a website.
Scale isn't simple but once you get the hang of it, it's easy. Great graphic designers will learn to get a feel for the perfect frame and knock it out of the park with every design layout.
3. Use A Simple Color Scheme
Unless you have a specific reason not to, you must try to keep your color schemes clean and easy on the eye. Choose a color palette with a maximum of three primary colors and three additional secondary colors. The secondary colors can either contrast or compliment your chosen primary colors.
Fine font types will need to stand out against a colored background so remember to focus on clarity and readability. Graphic Designers need to make the most of the brand by using their unique skillset.
4. Less Is More
Instead of creating designs that are complex and demanding, you should take it back to basics. Learn to respect the beauty held in simplicity. Less is almost always more in the world of graphic design. Busy ads and elements can create confusion, especially with too much going on.
Moreover, designs with too much text can hamper their performance on social media sites. Keep the number of fonts, colors, and shapes to a minimum. By using contrasting tonal color combinations you can create designs that are crisp and easy to read.
5. Consistency Is Key
When designing elements for a brand, remember that consistency is key. That rule applies to all things from forms to billboard ads. Apply the same style fonts and brand language to all aspects of your designs.
That creates a recognisable brand identity and will help to establish that brand as professional and trustworthy.