Entry Level
Full Time
Internship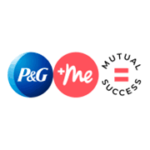 Job Description
Did you know P&G invented the concept of brands and brand management?
Over the years, we have remained consistently state of the art in marketing, always finding new and exciting ways to reach consumers, from the classic store to the most sophisticated digital technology. This is why some of the world's best marketing pros and business leaders started with us. Our brand management philosophy can be summed up in a simple concept: "Consumer is boss", and we believe we have 3 moments to win with consumers' preference:
when they browse for your product on the internet,
when they choose to buy our product in the store and
when they use it at home
These are what we call the '3 moments of truth'. The first two moments is what we focus on when we market products.
You will be offered an internship in a multi-functional Brand team – organized around the brands that we sell in India
(Ariel, Pampers, Gillette, OralB, Head&Shoulders, …) – consisting of managers with different functional expertise and background (Brand Management, but also Sales, Finance, Product Supply, Advertising and Media agencies)
These are some examples of internship assignments that you could have:
Doing an internship with us is the way experience the company from within, and for us to get to know you, meaning that a lot of time will be invested in your development.
Responsibilities as of Day 1 – you will feel the ownership of your project from the beginning, and will be given specific projects and responsibilities
Recognized state of the art marketing skills – you get to test your marketing knowledge and management abilities in reallife situations and obtain insights into the world of brand & business management
Continuous coaching & mentoring– you will work with passionate people and receive both formal training as well as day-to-day mentoring from your manager, likely a Brand Manager
Dynamic and respectful work environment – employees are at the core; we value every individual and encourage initiatives promoting agility and work/life balance
Paid Learning Experience: We treat you like a real full time employee, not only in terms of the responsibility you tackle, but also by providing you with a high-reaching monthly stipend.
Co-leading a new launch or evaluating the current strategies of a brand or product.
Leading monthly market & brand analysis, gather input of multi-functional team to recommend corrective actions for a specific category/initiative
Working on the design & execution of brand campaigns (media, digital, CRM, instore, PR). Lead campaigns briefs (regional campaign localization or local campaign build up) & follow up on execution
Co-leading the digital marketing on your brand (visibility, content, local partnerships, eCommerce etc).
Co-developing Market and Initiative Reviews. Organize internal events.
Procter & Gamble is one of the largest FMCG (Fast Moving Consumer Goods) company in the world with strong brands like Pampers, Ariel, Always, Gillette and Oral B just to name a few. For more information about P&G the company and our brands please visit www.pg.com and our career website at pgcareers
We are an equal opportunity employer and value diversity at our company. Our people are all equally hardworking in unique ways: we come from diverse traditions, personal experiences and points of view.
Job Qualifications
We are looking for Students:
Currently studying towards Master's degree with one of the following majors: Marketing, Business Administration or any relevant majors
Born leader, with an entrepreneurial mindset and passionate to make things happen
Know how to collaborate well across teams and business partners
Have a strong Brand Management interest/passion
Like to bring creativity & innovation to your work
Have strong analytical and critical thinking skills
Can show evidence of passion and achievements in academic and/or non-academic activities
Fluent in English
Job Schedule
Full time
Job Number
R000090178
Job Segmentation
Internships (Job Segmentation)