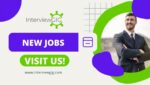 At ashutec you will develop, implement, track and optimize our digital marketing campaigns across all digital channels.
Job Responsibilities
Design, build and maintain our digital media presence.
Plan and execute all digital marketing, including SEO/SEM, marketing database, email, social media and display advertising campaigns
Identify trends and insights, and optimize spend and performance based on the insights
Forecast sales performance trends
Brainstorm new and creative growth strategies
Evaluate emerging technologies.
Provide thought leadership and perspective for adoption where appropriate.
Required Skills and Qualifications
Proven minimum 1 year working experience in managing digital marketing for an organization.
Demonstrable experience leading and managing SEO, marketing database, email, social media and/or display advertising campaigns
You should have a strong grasp of current marketing tools and strategies and be able to lead integrated digital marketing campaigns from concept to execution.
Solid knowledge of website analytics tools
Strong analytical skills and data-driven thinking
Up-to-date with the latest trends and best practices in online marketing and measurement
Great interpersonal and communication skills
Experience Required : 1 to 2 years
Position
Benefits and Perks
Exposure to Global Projects
Flexible Work Environment
5 Days Working Week
Leaves and Other Benefits
Package (Salary) Details
Based on the Interview and Technical Skills.