Entry Level
Full Time
Internship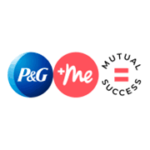 Your Role as an Intern in Manufacturing/Engineering:
In this internship role, you will have the opportunity to be on the floor to meet different challenges, make decisions and see quickly the results. You will discover P&G's technologies who are worldly recognized. You will also discover the P&G's standards and methods. In the end you will build your own capabilities through the job experience, mentoring and training.
You are likely to be placed in one of the following functions:
Production – Packing
Make studies on performance loss (on equipment, skills, organization)
Identify one or more key projects to achieve the performance targets of the packing line
Establish methods for solving technical problems
Systematize tools for maintenance and implement production management tools
Work on the installation and start up of new equipment
Production – Making
Make the study and analysis of performance loss (equipment, organization, skills)
Ensure the communication between different departments (logistics, packing, projects etc.)
Create learning programs for operators and team leader to help them to develop their skills
Establish systematization tools, simplify process and standardize work
Quality
Develop the quality indicators and audits
Support the production (especially on equipment validation, process etc.)
Investigate " non-standard " and establish an action plan
Participate in workshops within a multifunctional team
You will work on:
Environmental Management Site (destruction of products, waste management …)
Conducting a study on the consumption of energy and water at the site and propose practical and sustainable solutions for improving and reducing energy consumption across our processes
This function packs our product in its final packaging, set up in pallets. Three priorities for packing departments: Safety, Quality, Productivity. The heart of the engineering profession in packing is the constant improvement of the production lines in order to increase its effectiveness (reducing timing of changeover, decrease downtime etc.)
Your missions will be to:
This is the department that mixes our products, from recipes sent by R & D. Priority for making is to produce in large quantities and with flexibility, a product according to the original recipe, to deliver the packing lines in time. The top priority of the making teams is the continuous improvement of the manufacturing process to eliminate any loss in different stages (formula change time reduction, decrease downtime, operator training on chemical process, development of maintenance plans…).
In this department, you will:
The Quality department handles the quality assurance of our products, that is to say all the systems that ensure that we produce a consistent quality in line with consumer expectations and in accordance with local laws and P&G rules. It validates all the formulas and equipment prior to production and is also responsible for the study of "non-standards" to improve our processes and training of the entire plant to quality principles.
You will ensure that the quality of the products is optimal. For this, you will:
Health Safety & Environment
This team handles the environmental issues of the site, including working on our waste, destruction of defective products, water management and energy.
Job Qualifications
Currently studying towards Bachelor's or Master's degree in Operations, Business Administration, Supply Chain or relevant majors
Technical excellence & rigor in executing defined plans
Ability to collaborate effectively with others
Capacity to analyze situations and find solutions. And ability to innovate and reapply successes
Fluency in English
Who are eligible to participate in the Internship Placement process at their campus
Job Schedule
Full time
Job Number
R000086900
Job Segmentation
Internships (Job Segmentation)