Entry Level
Full Time
Internship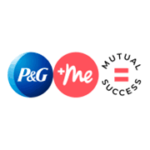 Job Description
Procter & Gamble is one of the largest FMCG (Fast Moving Consumer Goods) company in the world with strong brands like Pampers, Ariel, Always, Gillette and Oral B just to name a few. For more information about P&G the company and our brands please visit www.pg.com and our career website at pgcareers.com
Do you want to be in the driving seat, selling our global leading brands? Are you intrigued by the idea of building long-term business relationships with our customers? To develop and negotiate plans which craft a benefit for our shoppers, our customers and our Company.
So Internship in our Strategic Sales department is the right place for you. We are here to help you gain a magical experience. We have internship assignments in the areas of Key account management, Shopper Based Design, Category management & Business Analysis.
Expectation from your Internship:
·        As a Sales Intern, you directly receive significant responsibilities as of day one. You are in charge for maintaining and fast-growing a long-term partnership with our customer by continuously proposing solutions and plans that meet their objectives. To do so, you'll develop a keen understanding of product categories and markets.
·        Whilst building the plans, you will not only develop your negotiating and sales skills, but also your financial & marketing skills, analytical insights and logistical understanding as you are responsible for your client entirely.
·        Externally focused on national key Customers, but also online retailers. You will get an understanding of the customers and shoppers needs. You will supply to negotiations on prices, assortment, merchandising and promotions. You will collaborate with the whole customer team to prepare business plans and external negotiations.
·        You'll be part of a customer team in which trust, team spirit, Hardworking for winning and leadership are very relevant.
·        You will make commercial recommendations for a category (e.g.: Laundry with Ariel, Oral Care with Oral B, Hair Care with Head & Shoulders etc.). Your mission will be to improve turnover and Sales fundamentals by suggesting strategic choices in terms of budget, assortment and promotion. You will work alongside the Brand leaders.
·        Offering a career with varying assignments and lots of development opportunities, so that we develop our leaders of tomorrow.
What will be your Responsibilities:
·        Developing and maintaining a productive long term relationship with your customer
·        Acquire deep understanding of customer needs and requirements
·        Acquire an in-depth understanding of shoppers, categories and market
·        Adapting and optimizing country commercial guidelines to your specific client
·        Negotiating contracts, promo plans and innovations
·        Preparing volume forecast and plans
·        Collaborating very closely with teams from other departments;
·        Resolve any issues and problems of your clients and act as a link between your customer and the internal teams.
What we offer you:
·        We guarantee you responsibilities from day 1 and ownership of at least one or two big projects
·        Your manager will coach you and will ensure you get a dedicated training program and many learning opportunities
·        You will join our dynamic Sales teams, and work closely with colleagues from other functions: Brand management, Supply Network Operations and Finance.
·        A chance to see if a career at P&G is what will help you unleash your potential.
Meet the Functional Leader
Just so you know:
·        We are an equal opportunity employer and value diversity at our company. Our mission of Diversity and Inclusion is: "Everyone valued. Everyone included. Everyone performing at their peak".
Job Qualifications
·        Qualifications
We are looking for Students:
·        Currently studying towards a Master's degree with one of the following majors: Marketing, Business Administration or any meaningful majors
·        Have an external focus and a real passion for Sales / Marketing
·        Proficient in English
·        Who are eligible to participate in the Internship Placement process at their campus.
Job Schedule
Full time
Job Number
R000085490
Job Segmentation
Internships (Job Segmentation)