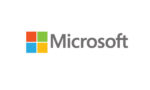 Qualifications
Minimum requirements:
3+ years technical support, technical consulting experience, or information technology experience OR Bachelor's Degree in Computer Science, Information Technology (IT), or related field
• Minimum 1+ years Security Incident Response experience with recent operational security experience (Malware Analysis, IDS/IPS Analysis, threat analytics, windows server, and endpoint security, etc.)
• Minimum 1+ years of cloud experience with any of the major cloud providers, including cloud security, networking, and migration of multi-cloud or hybrid deployments
• Experience in Linux and/or Mac administration
• Experience in Azure Identity management and troubleshooting
Location Preference : Hyderabad, Bangalore, Delhi
Ability to meet Microsoft, customer and / or government security screening requirements are required for this role. These requirements include, but are not limited to the following specialized security screenings: Microsoft Cloud Background Check: This position will be required to pass the Microsoft Cloud Background Check upon hire / transfer and every two years thereafter.