Entry Level
Full Time
Mid Level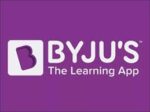 Role description
We take pride in informing you that you are interviewing with the world's largest Edtech Company, and the reason for our exceptional growth lies in the DNA that we possess. A true Byjuite defines their own limits in terms of efforts and rewards.On average, a performing associate gets their first opportunity in 1.5-2 years to become a manager and lead a team of 20 people. And we have witnessed the best associates becoming a manager even before completing a year.
If you are selected to join us as a Centre Sales Trainee (SSP), please find below the expectations from our end.
The entire program is divided into two parts:
PHASE 1: Sales Service Provider (SSP) – 3 Weeks
The initial three weeks of training, designated as the SSP phase, involve comprehensive learning at our training location. In this phase, you will not only engage in theoretical instruction on BYJU'S sales process but also take on the responsibility of lead generation. For effective lead generation, you will be required to venture into the field from week 2 onwards, making a personal vehicle advantageous.There would be no allowance given for the travel during the training
Various activities, including customer calls and booking counseling sessions, will form an integral part of this phase.
Your performance during these three weeks will undergo a thorough evaluation, culminating in the completion of the SSP Training Program.
Only candidates who successfully fulfill the requirements of the SSP phase will progress to the next stage of the training program.
PHASE 2: Probation Period (M1 CSA) – 3 Months
During this phase, you will have the opportunity to put into practice the theoretical knowledge acquired during the initial training.
A distinctive aspect of this stage involves engaging in field activities, including visits to locations such as malls, schools, and parents' homes. These activities are integral to our lead-generation efforts.
Your role will encompass customer interactions through calls, appointment scheduling, and conducting counseling sessions.
This dynamic approach ensures a comprehensive understanding of our sales process, allowing you to directly connect with potential customers and contribute to successful lead generation and closing sales.
Following the completion of the three-month M1 CSA stage, your performance metrics, process adherence, behavioral aspects, quality audits, and feedback from your manager, trainer, and HR Team will be meticulously assessed. These evaluations will determine your eligibility to proceed to the next level – Marketing(BDA) permanent position at BYJU'S.
Throughout this role, you will work six days a week, with Mondays as your designated day off. Only trainees who meet the qualifying criteria will be considered for the roles of BDA, pending approval from management, with a compensation package ranging from 8 to 9 LPA (5 to 6 fixed + 3 variable). Your job will commence in the offered 'Role location' once you officially join the organization as a CSA.
It is essential for the candidate to possess a functional laptop for this role.
Stipend During SSP Phase:- Rs. 10000 for total of 3 Weeks
Salary during the 90 days probation period – Rs 16,667 to  Rs 22,500
CSA Salary Package after the probation period (after 90 days): 8 to 9 LPA (5 to 6 fixed + 3 variable)
Working at Byju's indeed presents numerous advantages; however, it is essential to acknowledge that there is no concept of a free lunch. One must demonstrate an exceptional level of commitment and unwavering dedication to achieving specific objectives in this role. (SSPs) are expected to maintain a rigorous six-day work week during the three weeks of the training phase and throughout their entire tenure as Business Development Associates (BDAs). The workday commences at 9:30 AM and concludes at 9:00 PM. The primary responsibility throughout the day entails identifying potential customers by establishing connections with individuals in close proximity, such as schools, engaging with mall visitors during weekends, outreach at parks, engagement with prominent grocery and home utility stores like Metro and Ikea, and establishing a presence in Corporate Tech Parks, among other tasks.