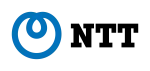 Working at NTT
Primary Responsibilities
The primary responsibility is to provide operation support of Vmware Virtual & Cloud Infrastructure
Responsible for daily Vmware cloud and server administration such as resolving tickets, file systems management, Virtual Center, ESXi, VSAN, Vrops, VRA, SRM Administration
Escalation point for L1-L2
Secondary Responsibilities
Produce detailed and accurate technical documentation,
Ability to effectively prioritize, organize and execute tasks in a high-pressure environment
Respond and resolve escalated system incidents, problems or outages and accurately report and document solutions & Create Documentation
Years of Experience
5 – 7 years
Educational Qualification and Certifications
B.E/ B. Tech (CSE, ECE/IT) or MCA/MSc
Vmware Certifications
Technical Skills
Virtualization technologies such as VMware, Hyper-V, Azure, AWS etc. Should have hands on experience on Vcenter operations Manager, vcloud automation center, Vmware ESXi, VSAN, SRM, Vrops, VRA, good understanding and knowedge about VMware NSX
Various blade systems (IBM, HP, DELL, UCS, etc…), Bios & firmware upgrade, planning and execution
Should have hands on knowledge of Storage SAN and NAS, Unified with FC, ISCSI, NFS protocols, Strong understanding and hands on experience on HA, DRS & Vmotion, Storage vMotion, Distributed vSwitches, CAB (Cluster Across the Box) for MS Failover cluster on Virtual Machine
Should have hands on knowledge of OS like Windows 2012/2016, strong knowledge of DHCP, DNS, Active Directory,
Windows server patch management using tools such as WSUS, SCCM, LANDesk, Shavlik etc. Esxi Upgrade/Patch deployment in coordination with OEM/Client.
Scripting knowledge would be a added advantage (PowerCLI and PowerShell)
Day to day Operational issues, requests and Project tasks
Troubleshoot Windows Server Performance issues using various performance and monitoring tools
Use the available monitoring tools during the maintenance activities(scheduled or unscheduled) to suppress the alerts, collect information for troubleshooting
Create, review, update and maintain Standard Operating Procedures.
Soft Skills
Install, configure, maintain, troubleshoot and provide solutions for Active Directory(DNS,Group Policy) and Windows Servers
Experience in a 24×7 operational services or support environment
Should have a good understanding of the ITIL process
Should have knowledge of Business continuity mechanism and SLA's
Additional Requirements (Client Specific, if any)
MCSA or MCSE Certification on Windows server 2008 or Windows Server 2012 is a strong plus
Understanding of VMWare VROPS, VRO and Log Insight. Administration of VCE vBlock converged Infrastructure
Assist in proper designing, planning and documenting.