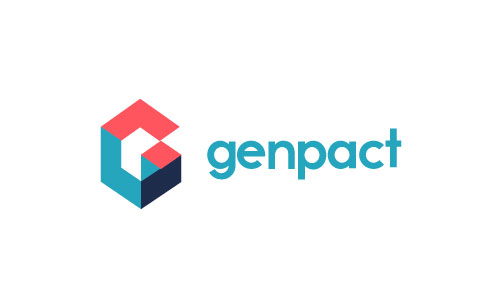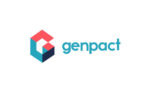 Senior Manager – Property & Casualty Insurance
–
INS020616
With a startup spirit and 115,000+ curious and courageous minds, we have the expertise to go deep with the world's biggest brands—and we have fun doing it. We dream in digital, dare in reality, and reinvent the ways companies work to make an impact far bigger than just our bottom line. We're harnessing the power of technology and humanity to create meaningful transformation that moves us forward in our pursuit of a world that works better for people. Now, we're calling upon the thinkers and doers, those with a natural curiosity and a hunger to keep learning, keep growing., People who thrive on fearlessly experimenting, seizing opportunities, and pushing boundaries to turn our vision into reality. And as you help us create a better world, we will help you build your own intellectual firepower.
Welcome to the relentless pursuit of better.
Inviting applications for the role of Senior Manager/Manager – Property & Casualty Insurance
The positions operate in a dynamic environment and are well suited to those with strong processing skills and a positive, 'can do" attitude.
You must also be willing to work in flexible and varying shifts throughout the year. As a part of the team, you must react proactively, positively, patiently, and effectively to seeking clarifications, and have a customer centric approach to problem solving.
Responsibilities
•    Medical Bill Review for Major US Insurance carrier
•    Process and people leader with direct independent client relation and client handling
•    Leadership experience of managing a team size of + 80, ability to work in an environment of multiple priorities and conflicting deadlines
•    Manage FTE's, SME, AM & Managers levels based on budget requirements & directions provided by Leadership team
•    Accomplishment in process optimization, operation management, and client servicing & team management with key focus on cost control, revenue maximization, and strategic planning and change management
•    Drive operational rigor, manage SLAs and KPIs, drive continuous process improvements/efficiency
•    Good knowledge of P&C Insurance Workers Compensation, 3rd / 1st party Auto with team leading and client handling experience
•    Hands-on MIS skillset to drive insightful performance deep dive with client – responsible for weekly/monthly reporting to both internal management and client stakeholders
•    Leading weekly/monthly/quarterly discussions on operations with Canadian client stakeholders
•    Ability to function effectively in a team environment exercising good judgment
•    Provide quality control for all types of policies and endorsements generated by the business unit.
•    Ensure that turnaround time and quality of documents meets Company service standards
•    Manage own work in process and support team efforts to ensure that individual, team, and office goals are met of performing quality audits
•    Understanding of risks faced by the function and the controls in place to manage and mitigate
•    Facilitating goal-level creation for the broader function and works with managers to ensure the goals cascade to all associates
•    Approving hiring and redeployment requests within his/her group
•    Queue Management – Effectively managing and monitoring queue
•    Sharing RCA on escalations received followed with good problem-solving skills & attention to detail.
•    Should have wing to wing knowledge of the Endorsement, Submission Intake, Issuance
•    Support Knowledge transfer at the time of process transition from the business site
•    Innovate ideas to error proof the process & reduce manual interventions
•    Conduct and participate in knowledge transfer sessions for new joiners in the team
Qualifications we seek in you!
Minimum Qualifications
•    Any Graduate / Postgraduate
•    Relevant years of experience with team leading experience in P&C Insurance industry- preferred Workers' compensation, 1st, or 3rd party Insurance
•    Communication skills for client handling– Good Written and spoken Communication Skills
•    MIS skillset – good knowledge of MS Office specifically MS Excel & Word
•    Preferred Candidate with Green Belt certification
•    Preferred Candidate with onsite transition experience.
Preferred Qualifications/ Skills
•    Relevant Working Experience
Genpact is an Equal Opportunity Employer and considers applicants for all positions without regard to race, color, religion or belief, sex, age, national origin, citizenship status, marital status, military/veteran status, genetic information, sexual orientation, gender identity, physical or mental disability or any other characteristic protected by applicable laws. Genpact is committed to creating a dynamic work environment that values diversity and inclusion, respect and integrity, customer focus, and innovation. For more information, visit www.genpact.com . Follow us on Twitter, Facebook, LinkedIn, and YouTube.
Furthermore, please do note that Genpact does not charge fees to process job applications and applicants are not required to pay to participate in our hiring process in any other way. Examples of such scams include purchasing a 'starter kit,' paying to apply, or purchasing equipment or training.
Job :Senior Manager
Primary Location:
India-Chennai
Education Level:
Master's / Equivalent
Master Skills List :
Operations