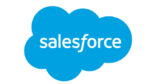 Required Skills:
5+ years of professional software development experience (The years are depending on the required seniority level).
Deep knowledge of object-oriented programming and experience with at least one object-oriented programming language (Java, Javascript, C++, C#, Ruby, Python).
Proven understanding of web application development
Proven experience in Database technologies such as SQL, PL/SQL, and relational database schema design.
Experience in automated testing including unit and functional testing using Java, JUnit, JUnit, and Selenium.
Excellent interpersonal skills.
Degree or equivalent relevant experience required. Experience will be evaluated based on the core competencies for the role (e.g. extracurricular leadership roles, military experience, volunteer roles, work experience, etc.).