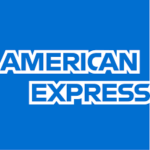 Minimum Qualifications
Experience 8 -13 Years
Strong grasp of data structures and algorithms
Strong hands-on experience in Java with extensive understanding of the JVM and garbage collectors and JVM memory model
Extensive experience in designing and implementing large scale distributed data intensive platforms with high resiliency, availability, and reliability.
Strong experience in maintaining high throughput, low latency applications.
Strong written, verbal communications, presentation skills, leadership, problem solving and analytical skills.
Proven collaboration skills along with the ability to influence without authority
Bachelor's Degree in Computer Science, Computer Science Engineering, or related field required; Advanced Degree preferred, with 8 or more years of experience in software engineering, design and architecture .
Preferred Qualifications
Hands on experience with Kotlin and/or Go
Experience in working with Observability standards OpenTelemetry.
Experience with micro services architectures and service mesh technologies.
Hands on experience in the following: Vert.x, Spring, Envoy, gRPC, protobuf, JSON, CouchBase, Cassandra, Redis,Consul, Jenkins, docker, Kubernates, OpenShift, Elastic Stack, Kafka, Spark