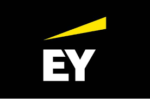 Y-Consulting – ODI Staff, Senior
The opportunity
We are looking for Staff and Senior level candidates with a good working experience in Data warehousing, Data Integration using ETL tool Oracle Data Integrator (ODI), Oracle SQL and PL/SQL. Knowledge on other ETL tools and databases is an added advantage. As a problem-solver with the keen ability to diagnose a client's unique needs, one should be able to see the gap between where clients currently are and where they need to be. The candidate should be capable of creating a blueprint to help clients achieve their end goal.
Your key responsibilities:
Overall having 3-15 years of ETL Lead / developer experience and a minimum of 2-3 Years' experience in Oracle Data Integrator (ODI).
Minimum 2-3 end to end DWH Implementation experience.
Should have experience in developing ETL processes – ETL control tables, error logging, auditing, data quality, etc. Should be able to implement reusability, parameterization, workflow design, etc.
Expertise in the Oracle ODI toolset and Oracle PL/SQL, ODI
Knowledge of ODI Master and work repository
Knowledge of data modelling and ETL design
Setting up topology, building objects in Designer, Monitoring Operator, different type of KM's, Agents etc
Packaging components, database operations like Aggregate pivot, union etc.
using ODI mappings, error handling, automation using ODI, Load plans, Migration of Objects
Design and develop complex mappings, Process Flows and ETL scripts
Must be well versed and hands-on in using and customizing Knowledge Modules (KM)
Experience of performance tuning of mappings
Ability to design ETL unit test cases and debug ETL Mappings
Expertise in developing Load Plans, Scheduling Jobs
Ability to design data quality and reconciliation framework using ODI
Integrate ODI with multiple Source / Target
Experience on Error recycling / management using ODI, PL/SQL
Expertise in database development (SQL/ PLSQL) for PL/SQL based applications.
Experience of creating PL/SQL packages, procedures, Functions, Triggers, views, Mat Views and exception handling for retrieving, manipulating, checking and migrating complex datasets in oracle
Experience in Data Migration using Sql loader, import/export
Experience in SQL tuning and optimization using explain plan and Sql trace files.
Strong knowledge of ELT/ETL concepts, design and coding
Partitioning and Indexing strategy for optimal performance
Must have Good verbal and written communication in English, Strong interpersonal, analytical and problem-solving abilities.
Should have experience of interacting with customers in understanding business requirement documents and translating them into ETL specifications and High- and Low-level design documents.
Experience in understanding complex source system data structures preferably in Financial services (preferred) Industry
Ability to work with minimal guidance or supervision in a time critical environment.
Education:
BTech / MTech / MCA / MBA