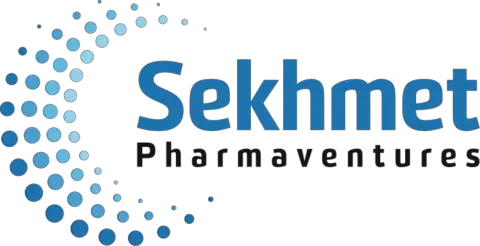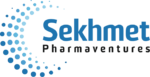 Walk-In Interview Details:
Departments: Production / R&D
Role: Trainee Chemist / Jr. Chemist to Executive
Experience: 0 to 5 Years
Qualification: B.Sc / M.Sc / Diploma / B.Tech
Location: Unit-I, Dothigudem
Date & Time: 26-08-2023 & 28-08-2023
Time: 9:30 to 12:30 hour.
Venue: Survey No. 239 & 240, Dothigudem Yadadri, Bhuvanagiri (Dist, Nalgonda – 508284, Telangana, India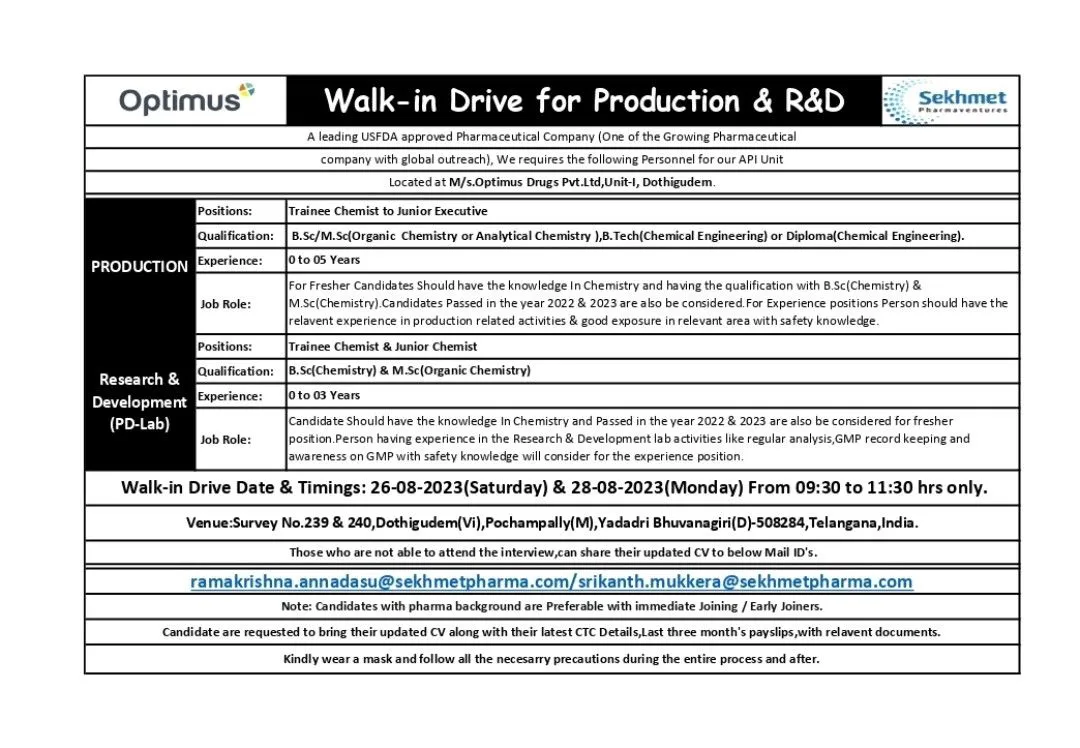 About Company : Optimus Drugs Pvt. Ltd (Sekhmet Pharma) was established in the year 2004 as custom synthesis laboratory by a team of Technocrats. It is one of the fastest growing Manufacturer in Active Pharmaceutical Ingredients (APIs) and Finished dosages. We expanded into global markets and started filing DMFs for both APIs and Intermediates with various Regulatory agencies. Optimus Research Center for API & Formulations was set-up as a centralized Research and Development center to focus on Generic product developments suitable for regulated markets.