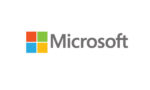 The form will take approximately 6 minutes to complete.
This form collects additional information about you to make it easier for us to determine the best way to evaluate your Research Internship application and match you with appropriate projects.
Data Privacy Notice: http://go.microsoft.com/fwlink/?LinkId=518021
I have checked Microsoft Data Privacy Statement and agree to provide personal information.