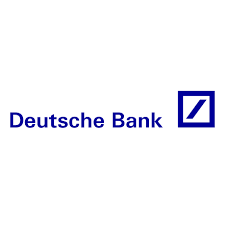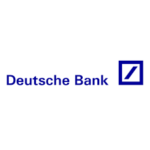 Job Title: Oracle Application DBA
Location: Bangalore
Role Description
This role will be responsible for working as a member of a database team delivering SDLC  database services for application development teams and supporting database application code.  The ideal candidate for this position should have 5+ years worth of experience in database development and administration.  The candidate must be a self-starter with strong problem solving and communication skills and ready to dive into FX business area.
Our database is a core component for Trade Processing applications and Risk Management Systems in the Bank.
It holds all the FX Trades related data (futures, swaps, options,  etc) and responsible for cash balance calculations, positions aggregation, funding and other business process along with regular housekeeping, archiving and related maintenance. 4 node RAC with 10Tb real data and 2000 TPS (avg). The database constantly growing and new FX business areas are in our book of work for the next 2 years.
We use Oracle Exadata Cloud at Customer as a platform for prod and uat databases (~100 databases). More than 200 dev instances are hosted on standalone servers. Our team is in close cooperation with DBA Team and Vendors in order to support this environment with the latest builds and responsible for stability of all databases.
What we'll offer you
As part of our flexible scheme, here are just some of the benefits that you'll enjoy
Best in class leave policy
Gender neutral parental leaves
100% reimbursement under childcare assistance benefit (gender neutral)
Sponsorship for Industry relevant certifications and education
Employee Assistance Program for you and your family members
Comprehensive Hospitalization Insurance for you and your dependents
Accident and Term life Insurance
Complementary Health screening for 35 yrs. and above
Your key responsibilities
Database replication/refresh setup and maintenance
Supporting CI environments with over 200+ pdb clones.
Working with Production Support teams and Oracle vendors to identify the issue and find solution
Act as single Point of Contact for all queries related to incorrect data in the database
Database release testing and rollout
Investigation of the database outages, understanding it's root cause and providing a permanent resolution
Your skills and experience
3+ years experience with Golden Gate replication and Oracle administration
Experience with maintaining Oracle Support Requests
3+ years UNIX shell scripting experience.
Ability to optimize queries and perform PL/SQL code profiling.
Experience with agile software development processes is a plus.
Practical experience with Build Tools (preferably Maven), Source Code Control (preferably Git and SVN), Continuous Integration (Hudson, Jenkins or TeamCity) is a plus.
Strong time management skills.
Ability to accurately estimate development and testing effort.
Ability to designs application components using functional specifications.
Ability to produce technical design and documentation.
Ability to collaborate with the teams spreaded across the globe considering time and culture difference.
How we'll support you
Training and development to help you excel in your career
Coaching and support from experts in your team
A culture of continuous learning to aid progression
A range of flexible benefits that you can tailor to suit your needs