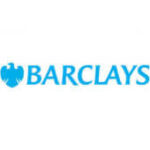 What will you be doing?
•    Take responsibility Salesforce design, development and delivery along with security measures and standards.
•    Will be responsible for creating the Technical Design from Business Requirements
•    Work with the BA's and other component teams closely
•    Help the testing teams during the Test Planning phase and assist with the test cases preparation.
What we're looking for:
•    Good experience in designing salesforce solutions and translate simple to complex user requirements into functional and actionable software within the Salesforce environment
•    Good Leadership and Team Handling skills
•    Experience in Sales, Service and Community Cloud Saleforce applications
•    Very strong skills in Salesforce development technologies including; Advanced Apex (Triggers, Dynamic Apex) lightening Aura and LWC components, Javascript, Visualforce
•    Hands on experience in service cloud features like OMNI channel, Live Agent chat
•    Clear and concise written and verbal communication
Skills that will help you in the role:
•    Salesforce Architect certifications preferred.
•    Good experience in Integration (both real time and batch) via SOAP and BULK API, Apex Callouts
•    Experience with Agile, Devops and Data migration using Apex data loader and other data loading tool.
•    Agile development methodology
•    Educational Qualification: BE (CS or any relevant stream)
Where will you be working?
Pune