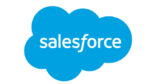 Skills for Success: What you bring to the role
Deep proficiency in SQL and demonstrated experience in Python, Java, or Scala.
Hands-on expertise in building scalable data pipelines using best practices in data modeling and ETL/ELT processes.
Proficiency in technologies like Spark, Trino, Snowflake, and experience within cloud ecosystems like AWS or GCP.
Strong commitment to maintaining accurate and well-governed data, with a focus on software development, testing, and deployment best practices.
Advanced problem-solving skills with a focus on data quality.
Excellent communication skills for streamlined collaboration and understanding project implications.
Minimum Requirements:
B.S/M.S. in Computer Sciences or equivalent field.
4-6 years of demonstrated experience in data engineering.
Preferred:
Knowledge of Salesforce products or related CRM systems.
Experience working with cloud platforms such as AWS, GCP, or any other prominent cloud provider.
Experience with advanced debugging techniques and performance tuning.