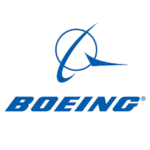 Position Responsibilities:
This is a software development role. Your duties will include (but are not limited to):
Develop, test, debug, and document application software
Developing and implementing software solutions to meet real-time test requirements.
Writing and executing test procedures.
Develop training materials for Enterprise-wide sharing.
Accuracy and accountability are key. You will be expected to:
Develop software verification plans, test procedures, and test environments.
You will work under general direction as part of an agile development team.
Basic Qualifications (Required Skills/Experience):
Education/experience typically acquired through advanced education (e.g. Bachelor)
0+ year in C, C++, Full Stack experience with strong software development, optimization and problem-solving skills
Proficiency in JavaScript.
Experience using Windows/Linux operating system for software development
Strong written and oral interpersonal skills for creating and improving technical documents, and to effectively engage globally distributed engineering team.
Knowledge of the entire software development lifecycle
Preferred Qualifications (Desired Skills/Experience):
Proficiency in basic understanding of networking concepts.
Proficiency in object-oriented programming.
Familiar with the software development and system integration including Agile concepts.
Familiarity with any of the following technologies/tools – Visual Studio, Full Stack Java/.Net/Python, SQL, Oracle, Web Services, REST API, scripting languages, Git/SVN, Docker, Web Applications, or automated test applications, would be a plus.
Familiar with Ethernet networks.
Proficient with the MS Office suite of tools and should also demonstrate effective written and verbal English communication skills.
Typical Education & Experience:
Education/experience typically acquired through advanced education (e.g. Bachelor)
Export Control Requirements: Not an export control position