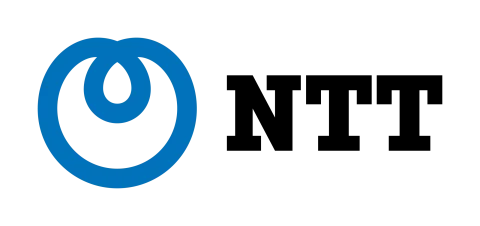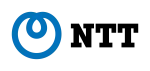 Client Manager
Location:

Mumbai, Maharashtra, India 
Category:

Sales And Pre-Sales 
Responsibilities
Client ownership and relationship builder
Take primary responsibility for the client and act as internal client owner within assigned accounts
Manage and grow relationships to drive expansion and renewals across all solutions and services
Responsible for client solution penetration and education, account monitoring and portfolio reporting, and issue resolution ownership
Lead the business conversations at C-level
Become the reliable point of contact to further strengthen relationships
Client and industry expert
Gain insights into client's most urgent business problems or business opportunities while linking how our solutions and services offerings can add client business value
Maintain a high level of the relevant industry, product, and service knowledge to have meaningful conversations and generally stay ahead of trends
Collect and analyze data to learn more about the client and the industry in which they operate
Owning the sales process
Collaboratively work with extended sales teams, especially Sales Specialists, pre-sales architects, and commercial architects to successfully position the solution and/or service and see the opportunity through to closure
Partner with internal teams to ensure the scope of work and proposals are tracked, managed, and delivered on time
Work closely with other in territory counterparts and matrix teams to achieve the shared goal of growth; yet are held accountable for own targets
Use NTT Ltd.'s sales methodologies and tools such as target plans, opportunity plans and account plans to support the sales process and data-driven insights
Develop and implement an opportunity plan, to provide regular check-ins with the primary point of contact and have an established process for getting buy-in from all stakeholders
Maintain a pipeline of leads on Salesforce.com
Deal structuring
Create comprehensive client business plans and engage in complex deal negotiation to build a stable, growing pipeline of current and future business opportunities.
Engage in complex deal structuring and negotiation efforts designed to protect existing business and win new deals.
Lead business negotiations for contracts ensuring deals are risk-free and profitable
Client retention and expansion
Minimize churn and maximize retention in assigned accounts
Land, adopt, expand, renew – Identify client business needs with a view to help shape solution development by the wider pursuit teams
Actively search for expansion opportunities
Knowledge, Skills, and Attributes Required
Good knowledge of Managed Services across domains such as Networking, Collaboration, Data Centres, Security and so on
Client-centricity coupled with problem-solving
Strong business acumen and negotiation skills to craft solutions that are beneficial to NTT and the client
Ability to pro-actively and independently identify and qualify opportunities; an entrepreneurial mindset is key
Natural team player – ability to coordinate and liaise with delivery teams across multiple business areas
Quick learner to understand any new solutions that are ready to take to market
Customer value management and understanding profitability and ratios of clients
A strategic future thinker who anticipates and considers external and internal factors with the ability to develop long-term plans
Ability to ask the right questions and tell great stories and have empathy with the client's challenges. Superior communication skills are a given.
Required Experience
You will need to demonstrate an impressive track record of selling solutions and managing enterprise accounts; especially Managed Services type accounts across multiple technology domains. These typically involve selling complex solutions and services to the C-suite in large enterprise accounts.
Proof of structuring large, multi-year profitable contracts
Demonstrate the ability to build strong relationships with clients across all levels
Strong experience in networking with senior internal and external people in the specialist area of expertise
Experience in managing the entire sales process, contracting process, and legal implications of a deal
Required Qualifications and Certifications
A post-graduate type degree such as an MBA or similar would be advantageous.