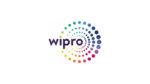 Role Name – Digital Marketing Specialist
Location – Bangalore (Sarjapur)
Job Description – The candidate will be responsible for managing the digital marketing campaigns for the strategic marketing function through search engine marketing (SEM), LinkedIn, Content syndication, display ads through different Account Based Marketing (ABM) platforms and will support the team with regard to ABM reporting. This person will be part of the MarTech and digital team and will support various always on and theme specific campaigns.
Roles & Responsibilities:
Responsibilities
Work closely with the marketing teams & agencies.
Build and Implement SEM advertising strategy.
Work closely with SEM agency to drive always on and ad-hoc SEM campaigns.
Strategize and execute paid LinkedIn campaigns.
Execute content syndication campaigns.
Be an SME for Demandbase and act as an ABM SPOC for various internal marketing teams.
Be part of the ABM strategy discussions and execute various display campaigns inhouse across platforms like Demandbase.
Empanel and onboard various 3rd party marketing vendors/publishers as and when required.
Closely monitor the campaign metrics and work towards improving their performance.
Generate regular & ad-hoc analytics reports of various campaigns.
Qualifications:
Must Have:
8 to 10 years of relevant experience in handling and implementing digital marketing campaigns (SEM, Content Syndication, Geofencing, IP Targeting, 3rd party display advertisements/Programmatic Ads) for large B2B or B2C enterprises.
Strong written and verbal communication skills.
Detail oriented.
Good analytical skills.
Project management skills.
Proven experience managing digital campaigns across platforms.
In-depth understanding of digital marketing tactics and ability to stitch them to larger marketing initiatives.
Up-to-date with the latest trends and best practices in digital marketing.
Good understanding of ABM strategies and platforms.
Good to Have:
Hands on experience in Analytics Tools such as Google Analytics or Adobe Analytics.
Experience working on bid management tools, especially Google Ads.
Experience working on ABM platforms like Demandbase, 6th Sense, Terminus or similar platforms.
Proven track record of managing digital marketing campaigns across different platforms.